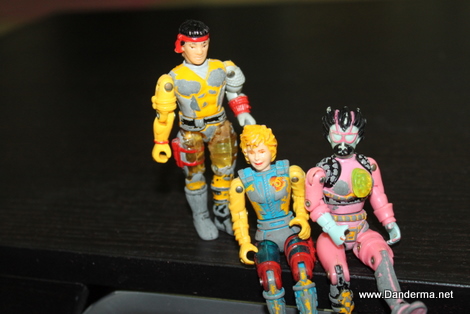 As a child of the 80's I was obsessed with the Bionics Six cartoon shown on KTV2 every week. It must have been 1987 when I waited for a new episode every week and recorded them, replayed them over and over, dreamt about them all the time, and eventually collecting their toys.
I still have the toys I collected and the video tapes I recorded. The only action figures toy missing is that of mechanic but it belonged to my brother who ruined toy so I guess it was bound to be lost. Benji I got from the little toy store by al3alamiya in Salmiya. Meg I got from a Kentucky Fried Chicken kids meals. I am not sure about Madam O because it belonged to my sister and I am glad I salvaged her.
For some reason it seemed to be that I am the only one who actually remembers Bionic Six in Q8! I wonder why is that? I loved them and I still do, hence why I cherish their toys and video tapes still.
Do you remember Bionic Six? Did you have their toys?