As I am looking for modern tableware and a new refrigerator we passed by the Life Center in Shuwaikh which houses both Eureka & Midas. I've posted about having found quite modern and distinguished pieces in Midas before and therefore I thought I might find myself something there. Sure enough I found plenty! The first thing I saw was this mirror which reminded me vaguely of some limited edition sought after mirror that I've seen somewhere but I cannot remember where.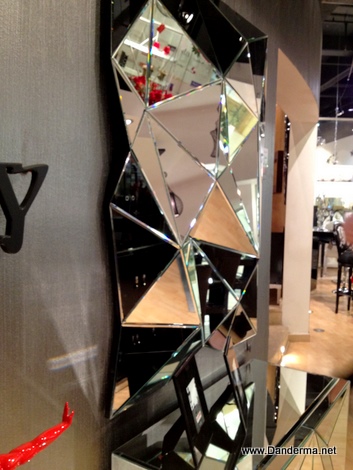 This foot stool is beautifully retro!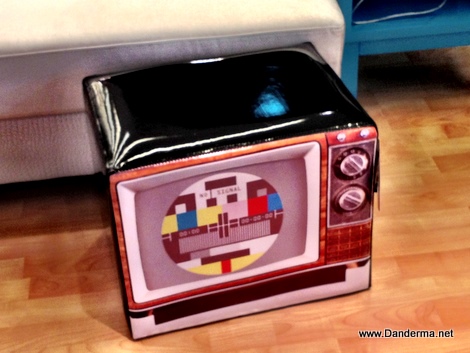 Pop art table.
Pop art painting. There are a lot of pop art items available where you can decorate an entire room with it.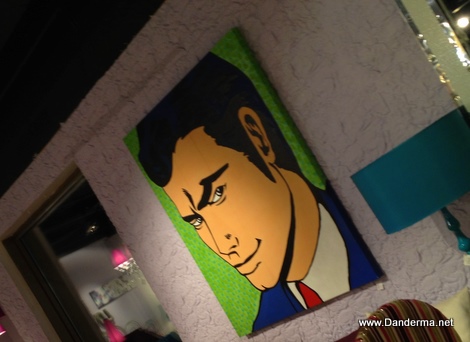 Those pillows look like Ralph Lauren pillows I've seen in London.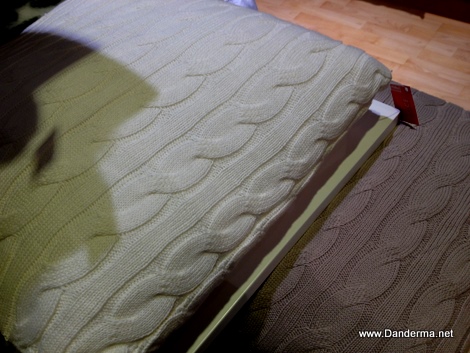 I almost bought those pillows in black and green. Might still go back for them.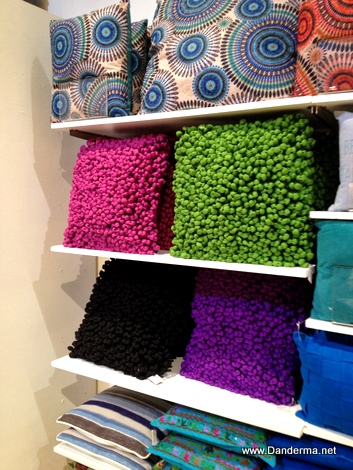 This is a very nice and quirky flower vase.
Nice clock! Like something out of Alice in wonderland.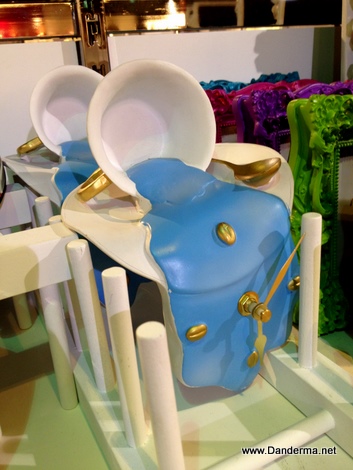 More fun tables.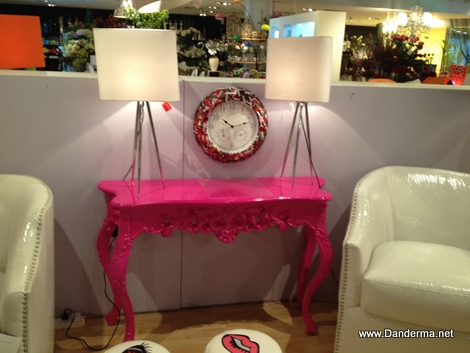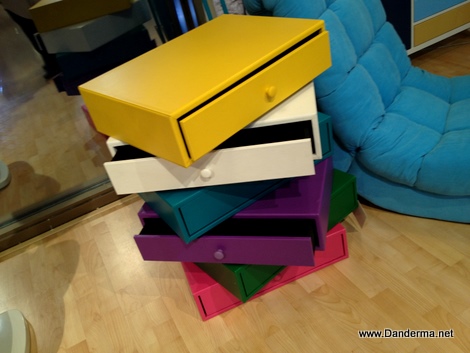 I found my self a beautiful clear acrylic tray which I bought immediately and there were a lot of modern tableware but still not what I am looking for. Sadly the sales people yanenoone o ohom yamshoon waray while I am looking around o exchanged puzzled and troubled glances as I was taking pictures fa I just took the tray and left quickly. In any ways if you are looking for a quirky piece of furniture they have 70% sale on certain items and there are good pieces to be bought.