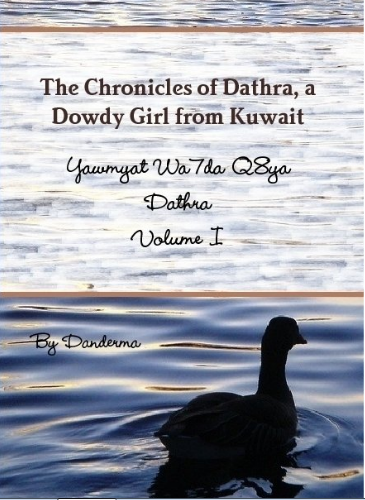 If you are a Dathra fan then you will like what I have to say in this post. I would like to announce that Yawmyat Wa7da Q8ya Dathra is now a book! With copyrights and ISBN and everything!
I have not been postinlikg much lately because I was busy with editing the content of Yawmyat Wa7da Q8ya Dathra.If you follow me on Twitter then most likely you have been trying to translate some parts of it with me. Thank you my dear tweeps, without you I wouldn't have been able to publish this book.
The book is available for paperback as if this moment on this website (link).
The book will be available for sale as an eBook soon. Also it needs a few weeks before it appears as an iBook and on Amazon.com, I'm keeping my fingers crossed that they won't reject it because its under review for these important resellers.
Oh and this is Volume I, Volume II is coming very soon.
So if you missed the early of Dathra or feel like reading it again, click here and add it to your shopping cart.
---
60 Responses to "Yawmyat Wa7da Q8ya Dathra is now a… Book!"