buy modafinil brisbane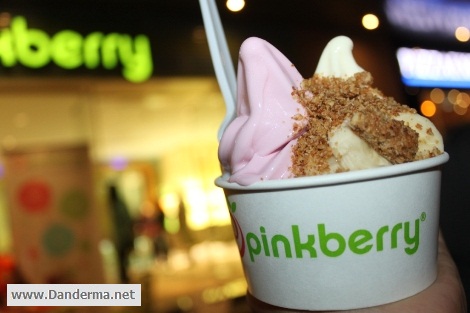 Manizales When my sister told me that Pinkberry Jabriya was finally open and she was going to go there with my mother right now, I changed my clothes in two minutes, grabbed my camera, and drove them personally to the crowded corner where the new Al-Shayaa Complex resides.
As we anticipated it was pretty crowded but we were lucky to find a parking a bit far away across the street and we walked to Pinkberry.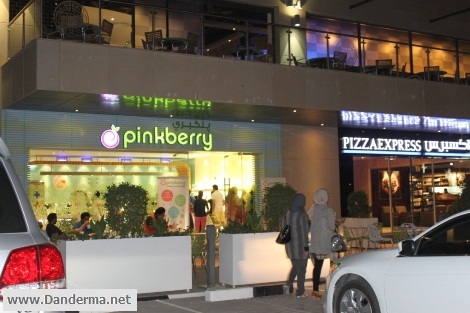 At the door of Pinkberry we were greeted the waitress that knows me and my mother well -because we are faithful customers they recognize us :p – and when she saw my camera she asked me if I was assigned from Al-Shayaa to take pictures?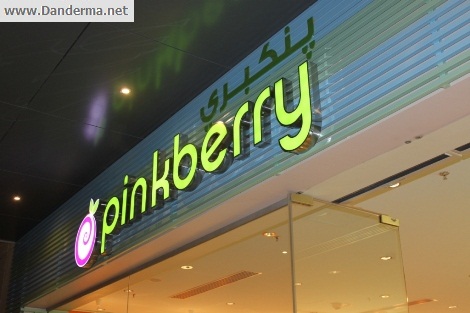 I replied no I was taking the pictures for my blog, so she asked me politely to not take any picture until she clears it out with the manager first and went on the phone to talk to him. Weird. Now I've taken one million pictures and seen one million pictures of Pinkberry Avenues before? What is it with stores now a days? This is the 2nd store in two days that asks me not to take pictures?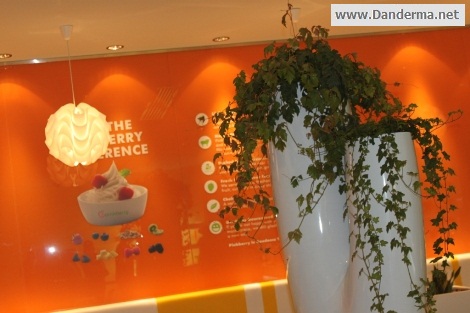 As my mother sat down and me and my sister stood in line I realized I've lost my appetite. So I decided not to order a Pinkberry after all.  Then the waiter came and said I can take pictures of the lobby and the sitting area but not of the food or the preparations. I got out of line and started snapping away again.
As I was taking pictures people were looking at me in a funny way! Madry laish? Any ways I thought to my self maybe Pinkberry didn't want to disclose pictures of how their items are prepared so no one can copy cat them even though its a tad too late for that by now. So I moved on to the entrance of the complex.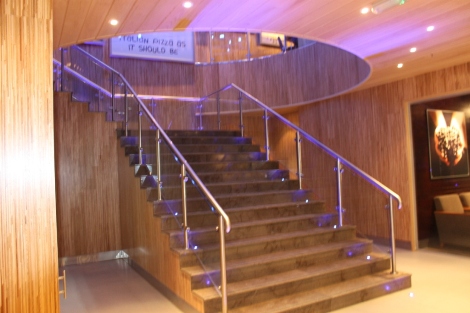 This is the doorway leading up to Pizza Express. I didn't feel like going up so I went to Starbucks.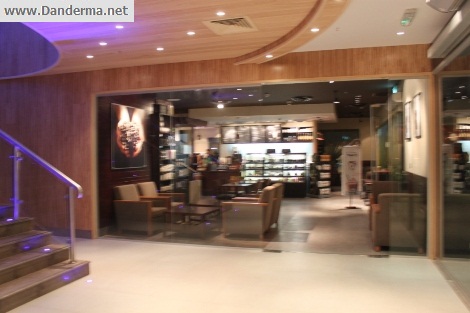 Now this Starbucks is big and cosy, the way a Starbucks in a big area like Jabriya should be. The staff were very friendly as I placed my order and I asked the barista if I could snap some pictures and he said it was ok sure.
As I started to snap away I felt a huddle behind me. Several employees of the Starbucks were looking at me and then one of them asked me 'Are you from Al-Shayaa taking pictures?' When I explained no I was a blogger and I already took permission to snap some pictures of anything but the food, they weren't really convinced so I stopped.
OK so with Pinkberry I understand the logic but Starbucks? Starbucks! For gods sake there are like one million pictures of Starbucks! I personally had never been stopped in any Starbucks before from taking pictures, from SEATTLE, to Zurich, Geneva, Berlin, Milton Keynes, London, Oxford, Dubai, and also Kuwait! So what changed now? Eshda3wa!
Any ways you can go now but you will not find a parking. The seating is cosy and the staff is as cheerful and friendly as ever.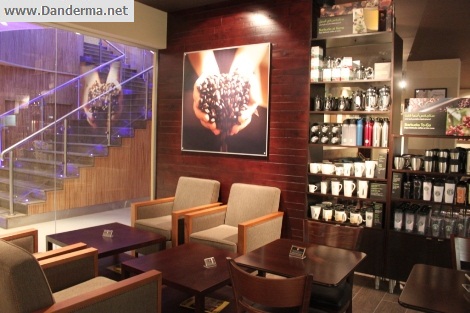 We sat outside because my mother complained that the AC was too cold. I had no complaints except maybe that the entire Jabriya population were there enjoying their time. Pizza Express has balconies over looking the street making it the perfect place to have a lunch or dinner near home during the months of beautiful weather in Kuwait.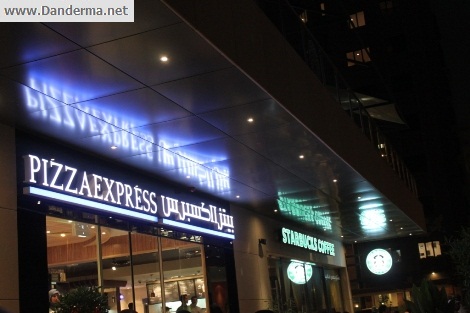 And the best part is they have a drive thru! I can get my caramel macciato in the morning before going to work and waiting in traffic with my drink instead of reaching work while cranky and hungry then swerving to get my coffee.
Now, as the Starbucks baristas called out to me as I was about to leave, see you tomorrow morning Ma'am 😀 You sure will!
Ya 7elow il Jabriya wallah <3
---
20 Responses to "Pinkberry Jabriya is FINALLY open! Yay!"