Yesterday was a long exhausting day. After work I went to so many places and I only returned home for about an hour to have a late lunch at 6 when I saw a big lovely white bag embossed with 'Silver Corner' in golden letters!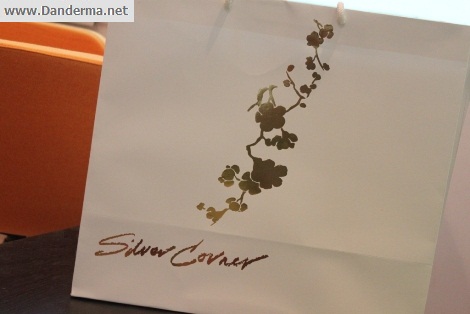 I opened it at once… the first thing I saw was the car thanking me for my post on silver corner (post) and letting me know that their first store will be opening on Saturday 21st May 2011 in Sal7iya complex, M2 Elevator 4 Shop # 15. Congratulations Silver Corner 😀
As I took the wrapped gift out of the bag I kept thinking it was very chic. I remember a post on meblogging regarding what to give brides as a gift and I kept thinking I will be adding this to my list of gifts to brides or house warming.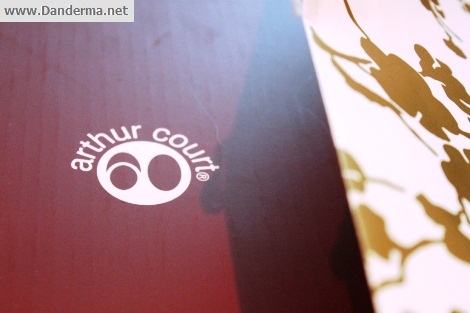 Oh la la 😀 What is it?
Its a lovely silver tray 😀 Its so pretty and feminine and perfect for placing small wrapped pieces of chocolate or candy on a coffee table, brightening the place instantly.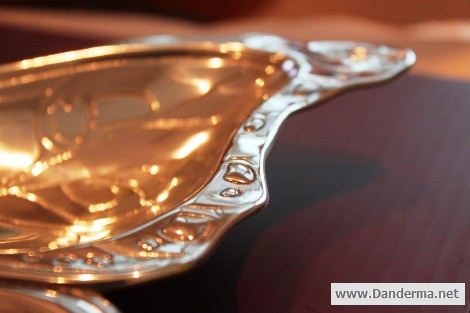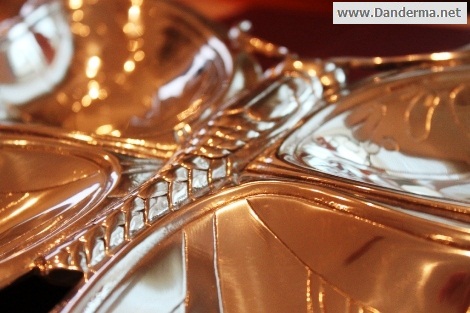 Sadly the sun was setting and the light wasn't that good, plus the living room wag a total mess of custom papers and open cartons and papers so I didn't take many pictures

For more information about Silver Corner you can check their facebook group here (link) or visit their store opening next Satruday 21st of May in Al Salhiya complex, M2, Elevator 4, Shop # 15.
Best of luck Silver Corner and thank you so much for your generous gift indeed 😀
---
8 Responses to "Silver Corner's Store Opening & Gift"