We were invited by Scoop A Cone yesterday to attend a tasting of some of the treats they are testing to give our opinion on them before they are finalized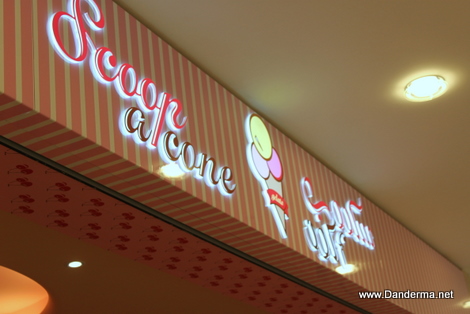 The tasting was held in the Scope A Cone branch at Albairaq mall. Apparently we were the first to arrive and the first to be served. I counted at least six other bloggers scattered around the restaurant.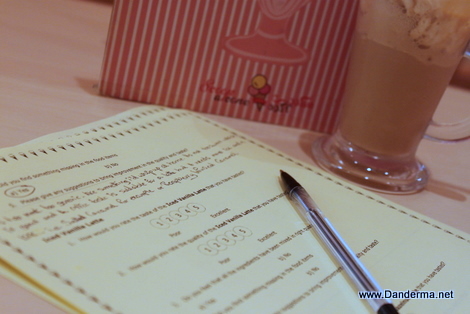 We were given a sheet of paper and a pen then the Scoopalicious treats arrived one by one…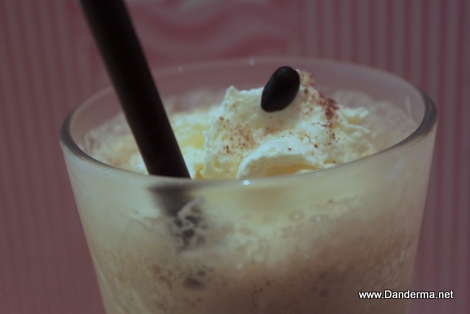 Since the names are not finalized yet I will just put up the pictures… they are literally scoopalicious treats <3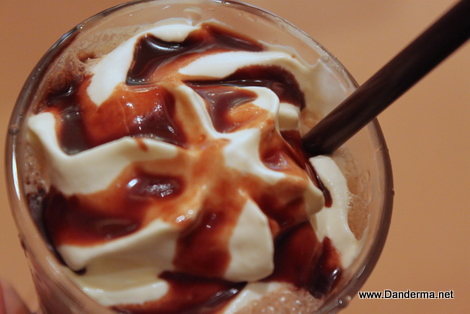 There were four different new blended frozen coffee based drinks…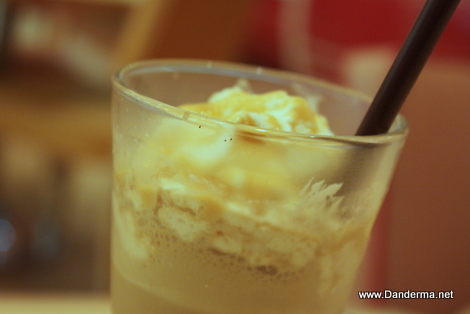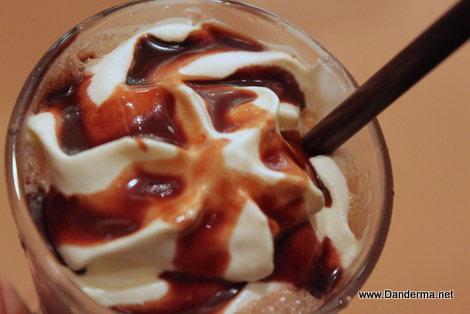 The drinks were good and sweet, and the coffee was refreshing and made the coffee-holic in me happy and wide awake untill 2:55 AM! The treat was perfect for the hot heat outside…
We thought we were done by then but we were far from it. After all the drinks we were presented with a platter of freshly made gelato and frozen yoghurt but an Italian Gelato maker who was present at the tasting.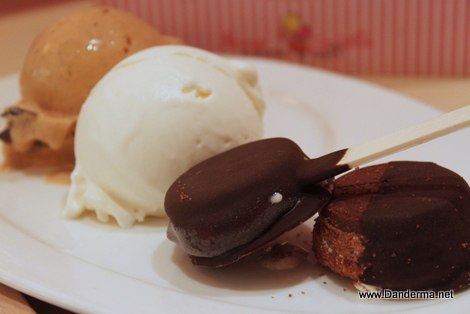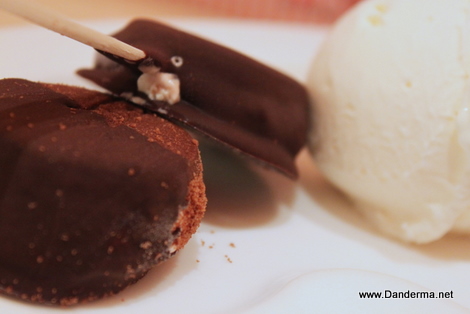 I really really really loved the creamy frozen yoghurt scoop! It was so fresh and tasty <3 The texture which is evident in the photo below was splendid.
Toffee flavour gelato.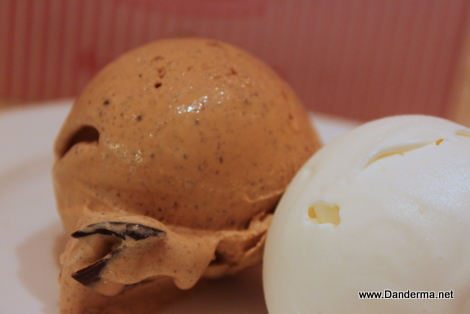 The new gelato lollipop.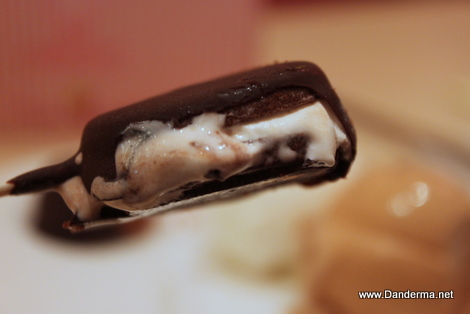 A dangerous gelato cookie sandwich.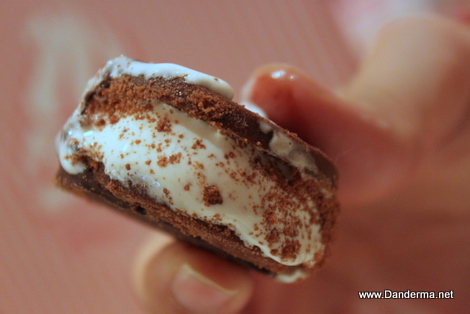 I mean it… dangerous and lip smacking!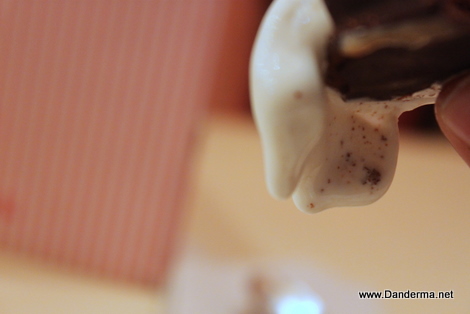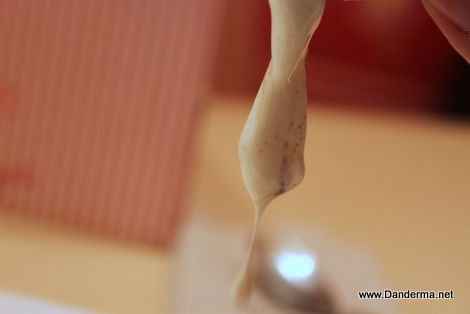 I walked around, said hello to
PinkGirlQ8
and took some more pictures.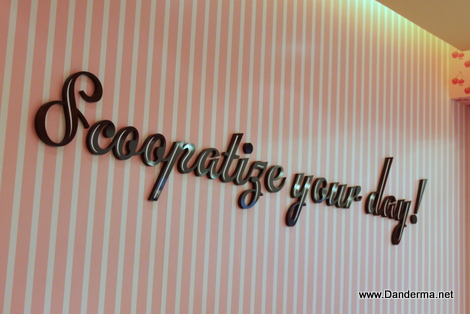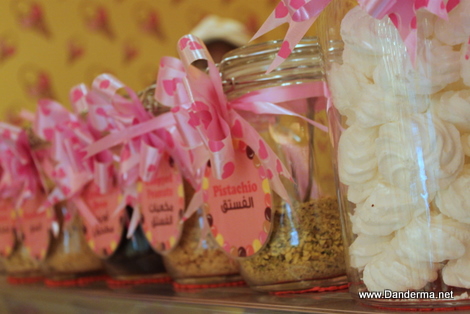 Afterwards we were asked to choose two flavours of their freshly made natural no additives gelato to enjoy at home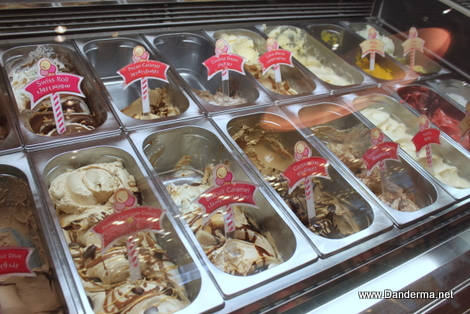 Butootee did the honours and chose mango and strawberry for us.
Thank you Scoop a Cone for inviting us over! We hope our feedback was useful. Keep up the good work

---
---