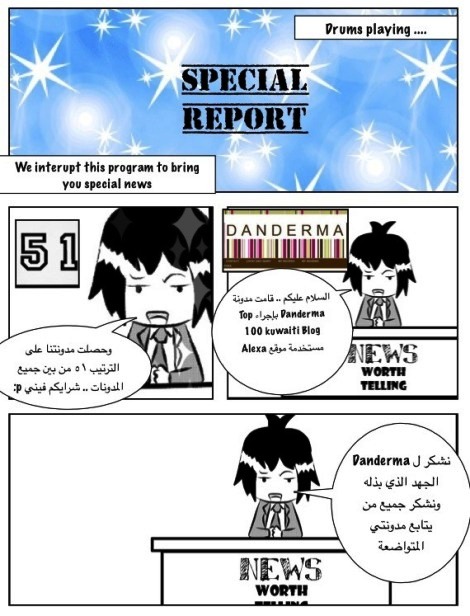 *Click on the picture of a bigger sized version*
For a while now I have -silently- admired and enjoyed Why Not Q8′s blog comic like sketches. I love they way they deliver their post message in a comic format. Talk about starting something different where people want to copycat you, rings a bell? (post).
So imagine my sheer delight when they decided to thank me for the 100 Top blogs in Kuwait post (link) with one of their sketches! Some bloggers emailed me, others commented on the post, others posted the list on their blogs, some berated me for leaving them out, and some bloggers simply ignored the whole thing. But the most remarkable response is the sketch!!! Isn't it adorable? I kept laughing, it really is something when you see your self as a subject of a sketch!
Thank you so much guys for the effort you've put into it… your sketches are really something! Keep up the good work!
---
---