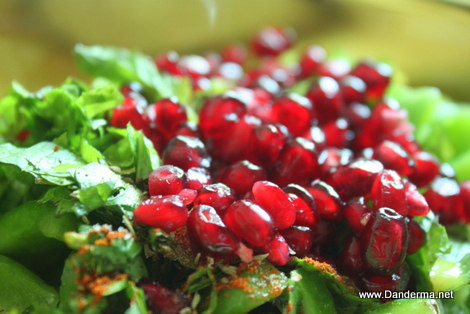 They say necessity is the mother of all inventions that's why I came up with this recipe which takes exactly from 5-10 minutes to make. Perfect and fulfilling for a light summer lunch. You can come from work and have it on the table in no time. It is virtually fat free, Fahad Diet Camp Approved, plus its order Clomiphene from canada Gluten Free for my gluten intolerant friends.
What will you need?
For one person you need some Nakhi from the Co-op, one green pepper, 2 cucumbers, some parsley and mint, low fat feta cheese, pomegranate, lemon juice, mustard, salt, pepper, dried thyme and smoked paprika if you want. You can also add 3 cherry tomatoes if you wish.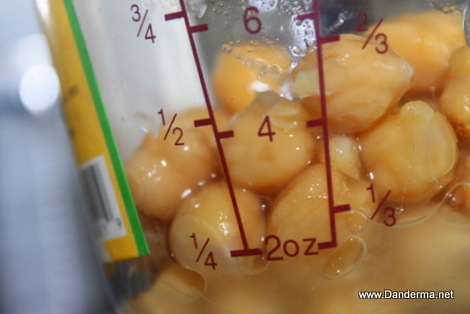 Measure out half a cup or 115g of the Nakhi and add it to your salad bowl.
Wash and cut the cucumbers length wise. I deseeded the cucumbers as well before chopping them up because the seeds would just taste weird in the salad. Keep them if you want keifkom but the salad would taste better without it.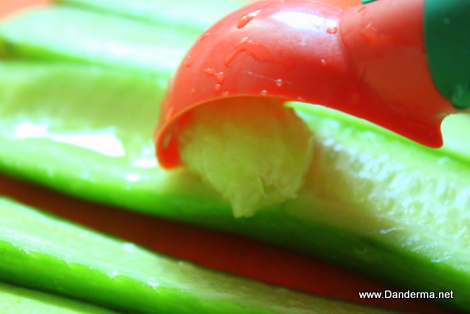 Add 100g low fat feta cheese and chopped green peppers with the cucumbers in the bowl. I am a bit disoriented today so I forgot to take photos of those steps.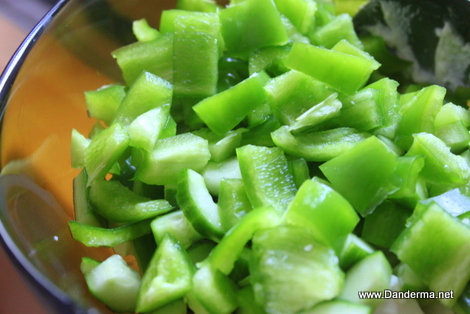 Wash and chop a handful of parsley and mint. No need to chop them finely this is not a taboola. These two are the most important thing in the salad as they are what gives the salad its amazing taste kick.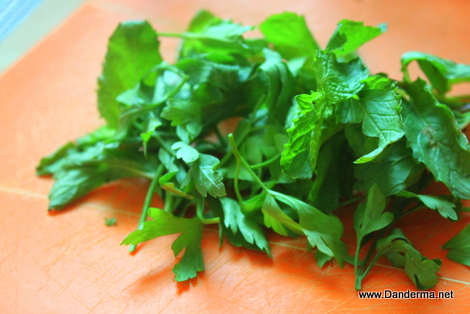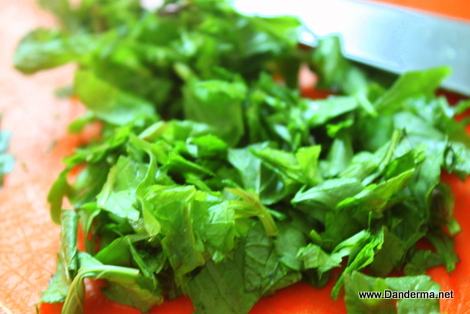 Bs khala9na. Just add one tablespoon of mustard to a bowl with the juice of half a lemon o whisk them together to make a dressing.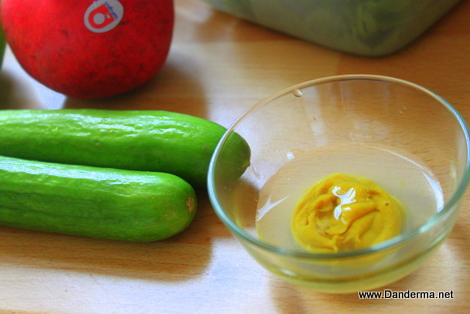 Assembly time!
The dressing is ready, so is the salad. I want to add a pinch of multicolored peppercorns, Himalayan pink salt, smoked paprika, and dried thyme to make this salad the best salad ever. You can always add freshly ground black pepper, salt, and normal paprika.
Add half a cup or 60g of pomegranate.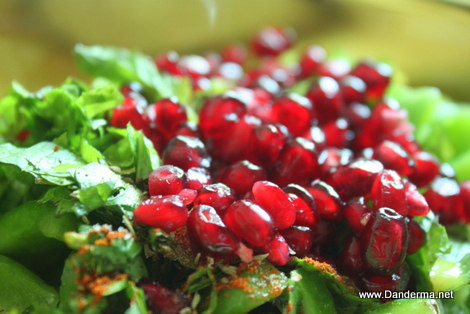 Mix everything up and Voila! Its time to eat!
Again I couldn't make it look more appetizing for the photo but I am really hungry and tired and who cares? It tastes AMAZING! Now excuse me while I go eat it for lunch 😀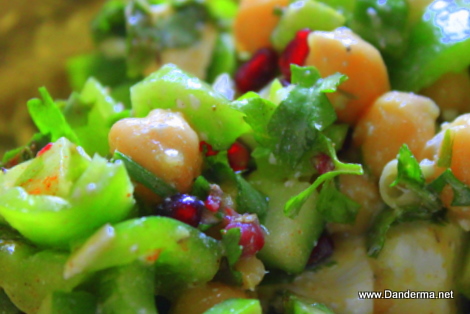 ---
8 Responses to "Recipe: Chickpea, Pomegranate, & Feta Summer Salad"