can you buy neurontin over counter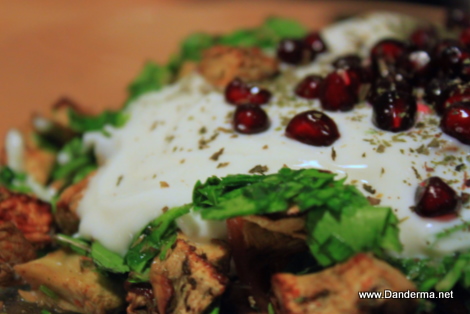 This is a version of my mama's AMAZING fatta which I can never copy correctly. My mom is the best cook in the entire world and everything she cooks is low fat and diet friendly by the way. Anyways this is a modified version of mama's fatta so its now approved by Fahad the Diet Ninja, gluten free, can be done in less than 20 minutes, and virtually fat free!
What is needed?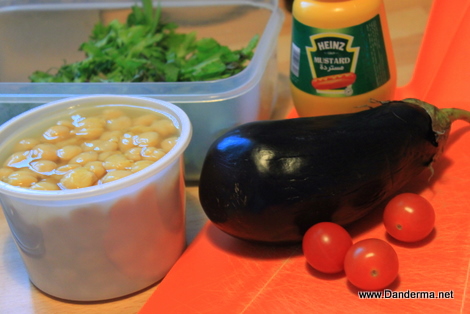 One small egg plant, 3 cherry tomatoes, 110g of Chickpea from the Co-Op, 75g pomegranate, some parsley and mint, Alwafra Labna, The juice of half a lemon, salt, pepper, dried herbs.
I used this wafra labna because its the only labna to be approved by fahad (post).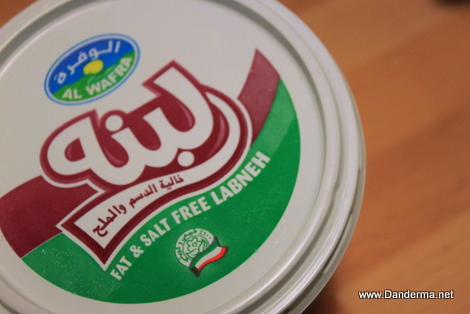 Also the use of dry parsley and dry mint is what gives this dish a nice kick. They are a must.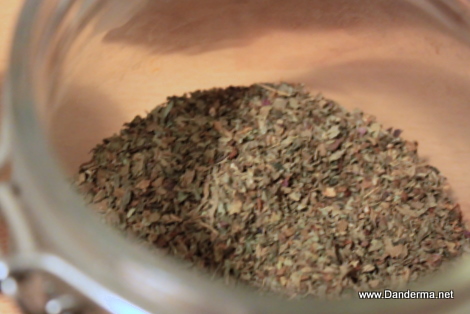 Preheat the oven to 180 C, wash the vegetables, then cut off the head of the eggplant and peel it. For the life of me I cannot remember if mom peeled the eggplant or not but I went ahead and peeled it anyway.
Then cut it into small cubes.
Place the eggplant cubes on a piece of aluminum foil.
Add salt and pepper. I also added my smoked paprika and a punch of thyme and mix them all together.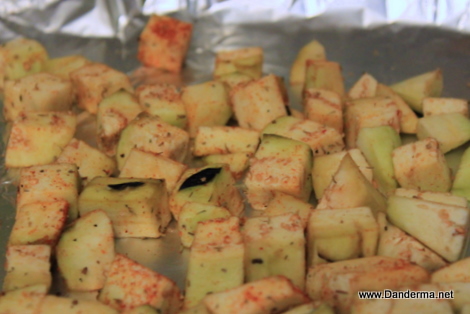 Put the aluminum foil on the baking tray and bake for about 10-15 minutes.
While the eggplant bakes take a handful of parsley with a few springs of mint and chop them up. No need to be very very fine just a nice chop would do. Then place them on the serving plate.
Chop up the 3 cherry tomatoes as finely as you could and place them on top of the chopped herbs.
add the chickpeas.
Now measure up a 100g of labna and add it to a bowl with the juice of half a lemon, then whisk it nicely and set it aside. This is the fatta sauce. My mother adds garlic but I am not a fan at all.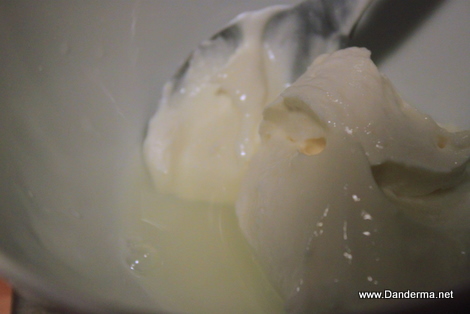 Now the eggplants should be done. Take them out of the over, they should look like this.
Add them on top of the serving plate.
Now sprinkle the plate with dry parsley and dry mint.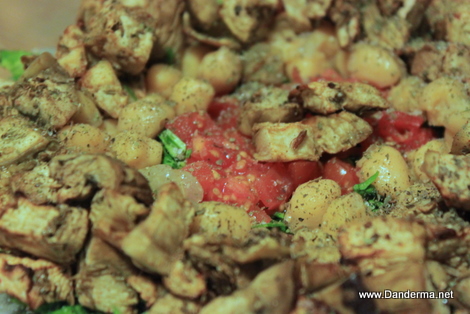 Mix every thing up nicely.
My mother usually adds oven baked bread cubes at this point but I am not allowed to. Anyways pour the labna on top of the mix.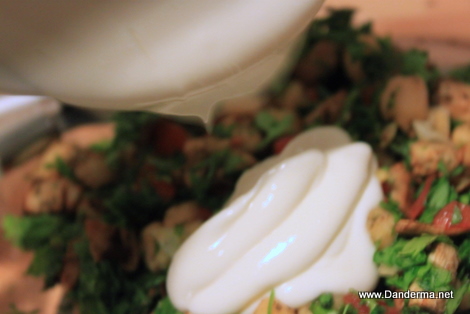 Sprinkle with the Pomegranate, some more dry parsley and mint, o bs khala9na!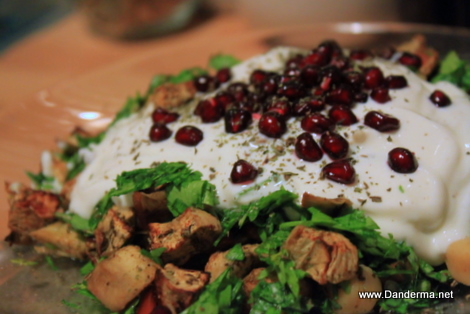 Looks good? Tastes AMAZING… though mama's fatta tastes much better.
Not only does it taste good, its also so light, so fresh, and so fulfilling!
I enjoyed every single bite of my diet lunch <3
---
6 Responses to "Recipe: Chickpea & Eggplant Fatta"