I made it half way through, I made it to day 7!
This morning I tried to cook my eggs with red peppers a little bit differently and it tasted much better. My Butootee wanted a similar omelet but he added chili flakes and cheese and then stuffed the omelet inside a croissant with more cheese and turkey. It looks very delicious I almost grabbed a croissant my self.
I am sick of eating the carrots with plain eggs and there was gooey cheese in Butoote's croissant and the cheese was melting and bubbly and I want the cheese I want cheese :'(
I will ask Sensai Fahad if I can skip the carrot and use mushrooms, red peppers, and maybe a thin slice of cheese instead?
For my snack it is basically the same. Yogurt, sesame bar, and white tea. For lunch I have been going through all my ,cook books trying to find something I would crave and I found a recipe for Nachos salad. I can't have 3/4 the ingredients so I made up a recipe of my own (link).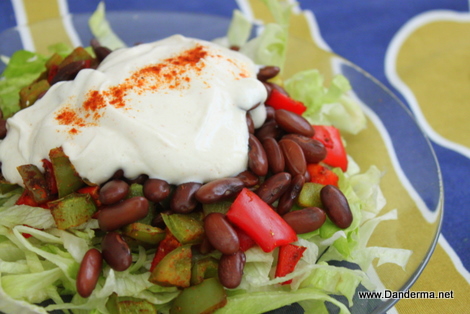 The only thing I am noticing today is that I had strange pains in my arm and leg muscles. Like I have been working out or lifting weights. They feel sore! I am hoping that means I am losing weight :p
Also I went grocery shopping tonight and whenever I saw chocolate I went a little mad! I guess I am kinda craving chocolate but not a lot…
Starting tomorrow the count down will begin. With every passing hour I have less days to diet then I've already dieted. Even though I will be a year older yet I will finally be able to eat something delicious and sugary and fattening. I am kinda thinking of cupcakes or cakes, I keep seeing them every where though that might change in the next few days. Goowy chocolate cupcakes.
7 days down, 7 days to go, and the count down has begun

---
---