For my birthday -which is not today, its next week- I wanted to buy a big fat gift to my self. There is nothing on the face of earth that tickles me to happiness like books, all books, and nothing but books. I am a book junkie, if I go into a book store I can spend hours and get out with endless books.
So its no surprise that I have gone online and bought my self the following books as a birthday gift to my self. I have taken into account the new life style changes I have embarked on as well hence why almost all of them are cook books especially since Ramadan is knocking on our doors
First Book: The Immortal life of Henrietta Lacks by Rebecca Skloot
The real life story of Henrietta Lacks who in 1951 was a poor black mother diagnosed with cancer that took her life at the age of  30, leaving her family devastated and in poverty. Before her death doctors took samples of the tumor that killed her without her knowledge or permission. Those samples lived in the lap for years and year providing a treatments and spanning a multi-million dollar industry. 20 years later, her children found out!
Second Book: Keep the Change: A Clueless Tipper's Quest to Become the Guru of the Gratiuity by Steve Dublanica
A fellow blogger turned writer with his book Waiter Rant (post), this is his second book. Since I enjoyed his first book so much I have no doubt that I will enjoy the second one as well.
Third Book: Cake Pops: Tips, Tricks, and Recipes for More than 40 Irresistible Mini Treats by Bakerella and Angie Dudely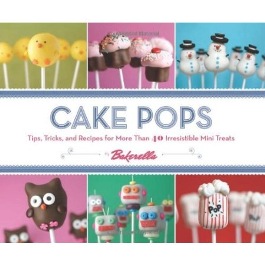 Another book by fellow blogger Bakerella who is so famous and creative you will her creations appearing in my bakeries in Kuwait. I love books by bloggers and I cannot wait to get my hands on this one.
Fourth Book: Miette: Recipes from San Francisco's Most Charming Pastry Shop
I've read about it on another blog and I loved the way its edges were all crinkly like a danttelle fabric. It shows how creative it must be. Yes I do judge books by their covers.
Fifth Book: Cardamom and Lime: Recipes from the Arabian Gulf By Sarah Al-Hamad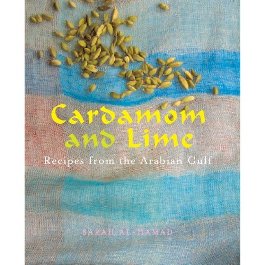 This is a cooking book by a fellow Kuwaiti Citizen: Sarah Al-Hamad. When I first saw her book on Amazon a while back I was filled with pride to see that a fellow Kuwaiti has a book on Amazon. Her recipes are AMAZING too Masha2 Allah 3leeha. I am finally getting my own copy

This would make a lovely gift for an expat friend who loves cooking by the way.
Sixth Book: Sugar Baby: Confections, Candies, Cakes, and Other Delicious Recipes for Cooking with Sugar 
I have to admit I didn't even go through the book. I bought it since it said "cooking with sugar" and had an amazing cover. I know that even if the recipes aren't good then at least the pictures would be worth it! Can't wait for its arrival.
Seventh Book: Plenty: Vibrant Recipes from London's Ottolenghi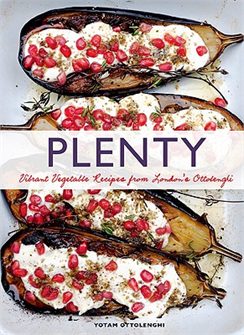 Look at the cover… look at the recipes… nam hum mum… yum! This is so going to be my guide through my diet in my new year on this earth insha2 Allah :p
So the cook book is for the weekdays. The cake books is for the cheat meals
Eshraykom? Mo koosh books? Lets just hope that Aramex don't screw up with the deliveries!
---
---