When I heard that there was a Fahad approved Tahina I was ecstatic and I went and bought it at once. Only Fahad I couldn't use it yet. Ever since I was craving a Moutabbal with a side of taboola like salad where I can mix the two and a bowl of Nakhi on the side. But then it hit me, I can make baba ghanouj! It is the same as the mouttabal in theory only without tahina and with more vegetables! So this is what I had for lunch today.
The ingredients are almost the same as the ones in the eggplant and chickpea fatta (post) but it doesn't hurt to repeat them: One medium sized eggplant, 1/2 a red pepper, 1/2 a green pepper, 1/2 cup of chickpea from the Co-op, parsley, mint, 100g of fat free wafra labna, pomegranate, juice of half a lemon, salt, pepper, paprika, and dried parsley.
First you grill the eggplant by putting it directly on the stove. Since i only had half a big eggplant I started with the flesh side first, rotating it every now and then. It took about 10 minutes to completely char the eggplant during which I prepared the rest of the salad.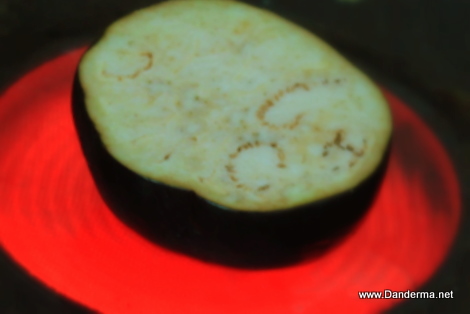 I cut 1/2 a red pepper and 1/2 a green pepper to smallish cubes. I also chopped 3 cherry tomatoes.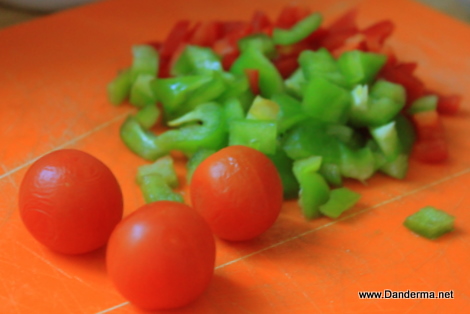 In order to keep the eggplant grilling I dug a cutting knife into it and kept turning it with it.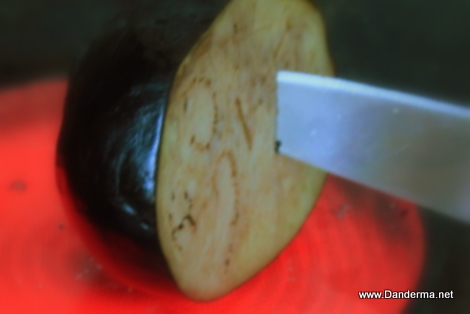 I placed the chopped vegetables in a bowl.
By now the eggplant is done grilling. I placed it on the cutting board. All burned and charred.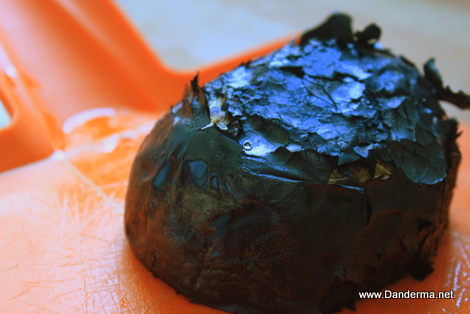 It peeled off in less than a minute using just a light flick from the tip of the knife.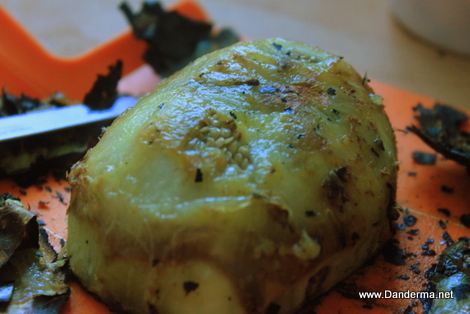 There is a little bit of charred skin left, I kept it for that smoky taste to kick in. I then placed it on another cutting board.
Sliced it… all nice and cooked through.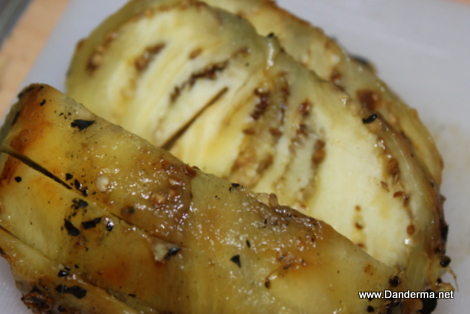 Then I cut the slices into cubes and sprinkled salt, pepper, dried parsley, and paprika on top.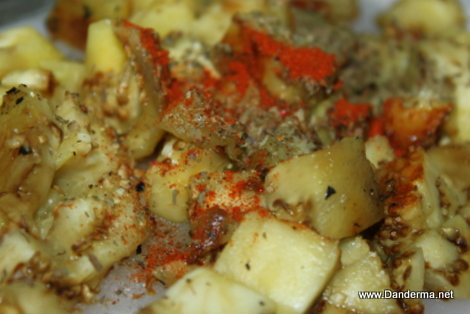 Mashed it with a fork.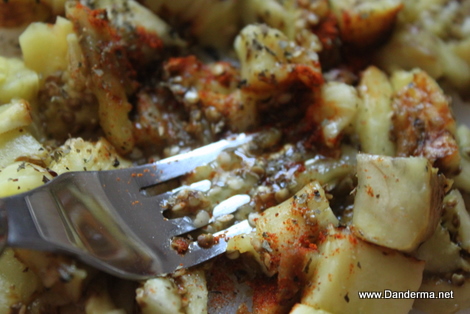 Next I had some already chopped parsley and mint which I added to the vegetables bowl. Then I added the mashed eggplants and gave the bowl a nice mix.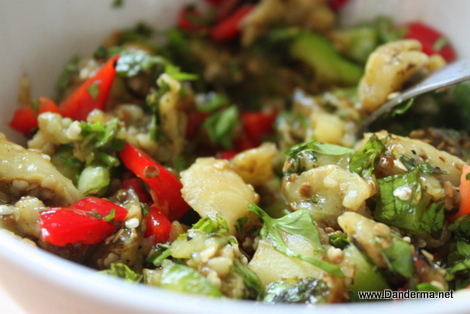 I added the juice of half a lemon, pomegranates, salt, pepper, and a bit of dried parsley then gave the bowl another mix.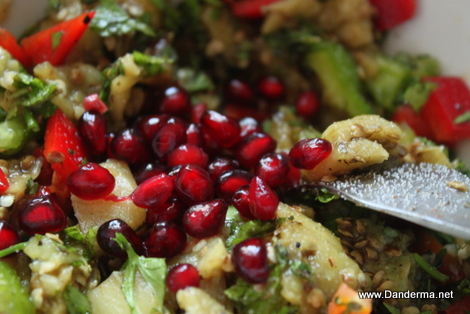 Added 100g of fat free labna.
Give it a mix then add 1/2 a cup of chickpeas.
Give the entire thing a nice mix and voila! Bs khalas! Time to dig in.
It was So GOOD!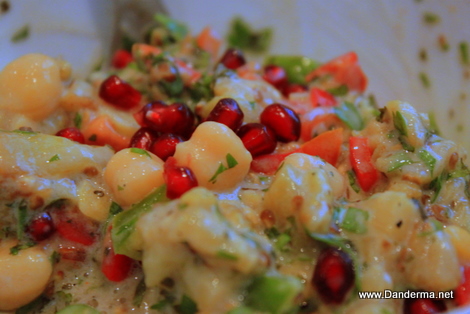 ---
---