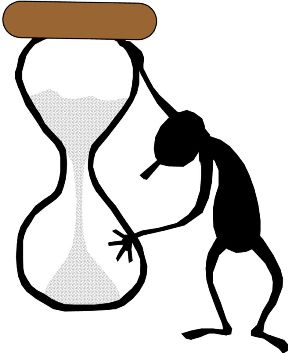 Today is my birthday, happy birthday to me 😀
Last year before my birthday I posted a list of 30 things I wanted to do before I turned 30 (
post
). Now that I am not 30 anymore :'( and since today is my birthday I guess I should take a look at the list and see If I accomplished anything… surprisingly I have! Insha2 Allah by next year I will try and finish up half of it 😀
1- Speak French,German, and Italian. –> Khair insha2 Allah
2- Learn how to play the piano. –> I actually called beit lothan but didn't go there yet.
3-Learn how to shoot a gun. –> Someone should take me! Athee3!
4- Weigh 45 Kilos. –> On my way 😉
5-Get the perfect blonde hair dye. –> Still searching.
6- Visit Japan.
7- Go to the original Disney Land.
8- Learn how to ski.
9- Get rid of Acne and Black heads for good.
10- Open my own restaurant/ cafe.
11- Publish my writings in a book. –> Book 1 Published 😀 Alf el 7md le Allah 😀
12- Have the perfect Hollywood smile. –> My braces are coming off in December!
13- Prevent aging, wrinkles, and gray hair. –> Dreams dreams dreams dreeaaaams.
14- Join and actually commit to a gym. –> Khair insha2 Allah.
15- Go to hajj.
16- Understand my fellow human begins.
17- Build my dream house… Tiny white small modern with  French doors opening to the garden.
18- Program a video game.
19- Finish my masters degree.
20- Organize all my photos into albums… All neat and dated.
21- Learn  Arabian calligraphy.
22- Learn how to apply makeup. –> Actually learned quite a good technique for foundation & blusher!
23- Plant my own vegetable garden.
24- Learn karate or any other form of martial arts.
25- Learn how to cook eggs! –> Halfway there after 14 days of cooking eggs!
26-Stop biting my nails and growing them out like other normal girls. –> Done!
27- Stop eating chocolate, candy, and soft drinks plus sticking to a healthy eating diet plan. –> Hehehe my day off is filled with chocolate 😉
28- Grow long long eye lashes.
29- Get over my pet phobia.
30- Master the art of letting go and accepting what you have been dealt in life.
Now excuse me while I enjoy my spoil my self day 😀 No more posts for the day!
---
30 Responses to "30 things I wanted to finish before turning 30…"