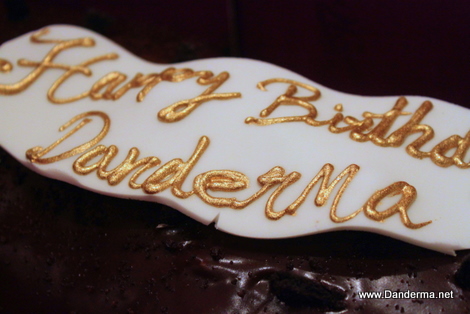 As I am on a diet I have decided not to have a birthday cake so I can resist the temptation. The only cakes I had was this tiny little one.
and another tiny bite from the little cake I got from Crumbs the other night (post). It was still fresh and moist and very good!
Then I went to my dual dinner at Solo Pizza and Pizzetta. In Pizzetta there was a group of people with a cake from November Boutique celebrating a birthday and frankly I felt sad. Stupid me, why didn't I want a big gooey birthday cake? Birthdays are all about cakes and candles and huff make a wish! The inner thin person inside me told me I was better off, I made the right choice, I am already stuffed! Go home o khala9!
Guess what? When I arrived home I saw this!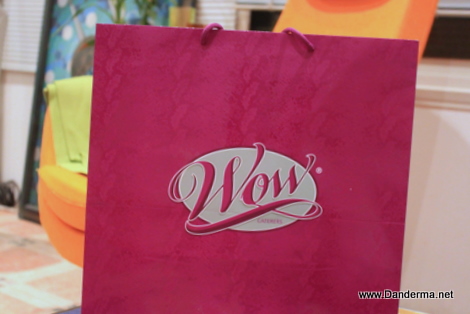 A big fat bag from WOW means one thing and one thing only…
A big fat birthday cake! From my dear lovely Pink Girl!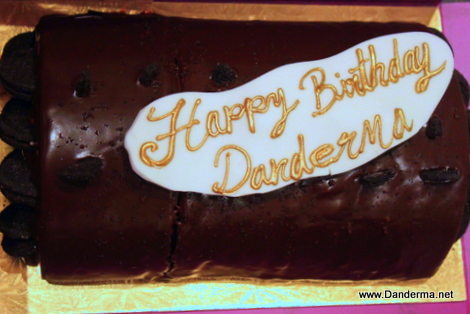 I thought I was full before I opened the box. Then I opened it and the smell of chocolate hit me. It was a CHOCOLATY cake… oozing and gleaming with chocolate all over.
It was for me for sure :p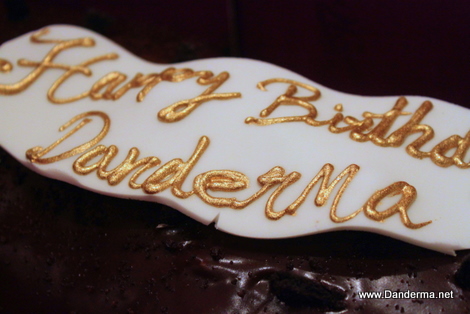 Oreo pieces and crumbs every where…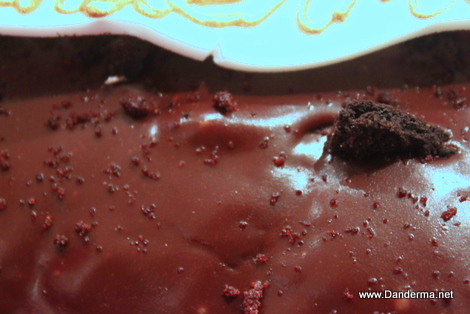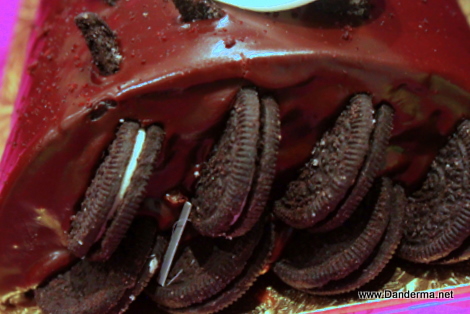 I had to taste it, I just had to. Full or not that was my birthday cake I wished for materializing at my door step!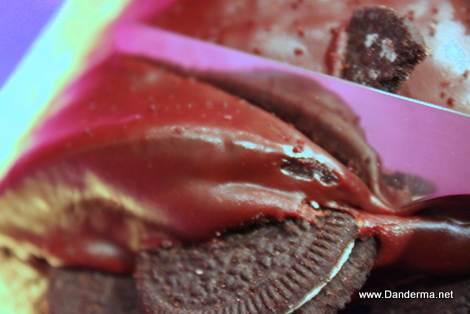 Ta Da…
So soft… soft layers of vanilla and chocolate with the slightest hint of coconut. It melts right on your mouth!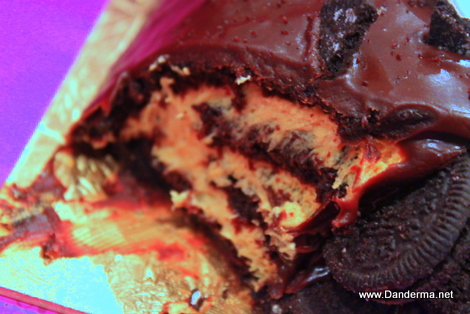 I prepared a cup of coffee to go with it <3
You want to know what's even more touching? Pink had just arrived in Kuwait! Instead of resting from the airplane trip she went to WOW, got me the cake, and delivered it to my house herself. Isn't she the most amazing girl ever?
I filled my stomach with cake and coffee, then felt good, content, and loved. So I went to sleep right away <3 Thank you lovely pink for correcting my Birthday stupidity with this amazing cake :***** . Never again am I going to have a Birthday without a cake, EVER!
---
18 Responses to "My birthday cake <3"