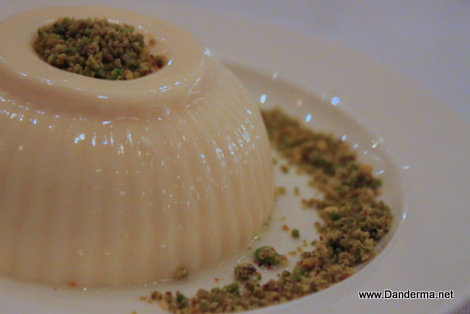 We received a generous invite from Abdulwahab's Restaurant to try their Ramadan Futoor Buffet. So yesterday we went to Abdulwahab where we were seated with other bloggers who where invited as well for the tasting.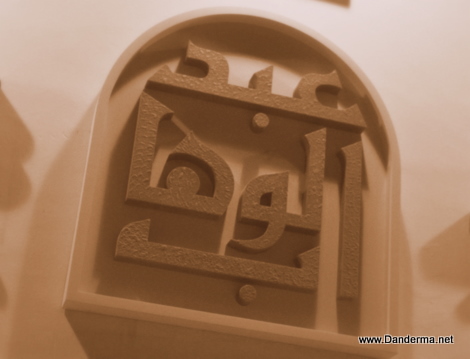 To our surprise the tasting of the Fu6oor buffet literally meant tasting of the Fu6oor buffet! A big buffet was spread especially for us in the corner of the restaurant which reflects many of the items that would be present in the actual Fu6oor buffet.
When we arrived only Banana Q8 was there so while waiting for the other bloggers to arrive I snapped some shots from around the restaurant.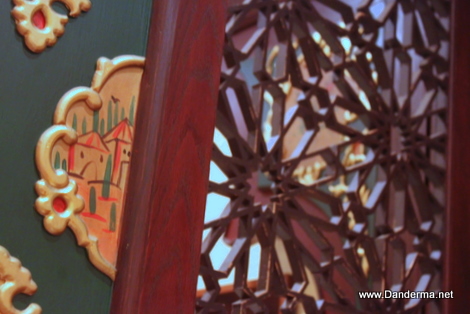 It was explained to us that even though Abdulwahab is a Lebanese restaurant the Fu6oor buffet would be a mix of Kuwaiti and Lebanese cuisines to satisfy the local fasting tastes. The first things you will encounter in the Buffet is two kinds of soup. One of them is lentil soup which we tried yesterday -not me, I don't drink lentil soup-.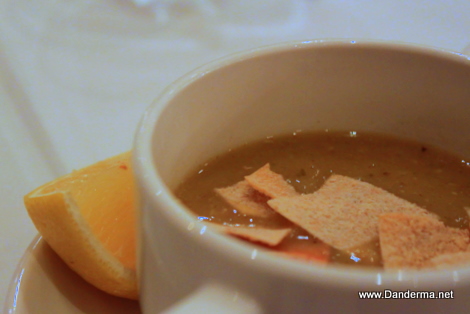 Then there are the Ramadan drinks: Qamardeen, Vimto, Laban, Soft drinks. All included in the buffet of course.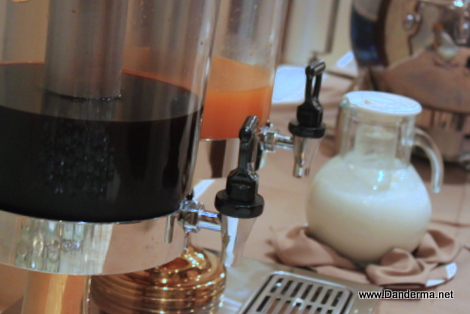 Next came the salads which I can vouch for their superb taste and freshness. Fattouch, Tabbouleh, Corn Salad, Beans Salad, Mo7ammara, Baba '3anooj, Hummus, Mottabal, Waraq 3enab, you know the works!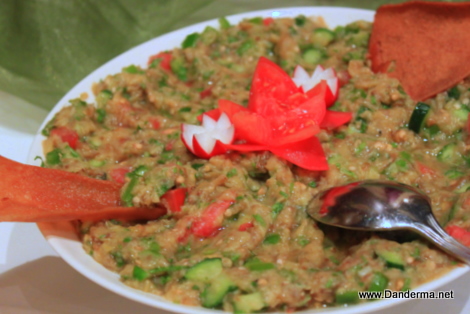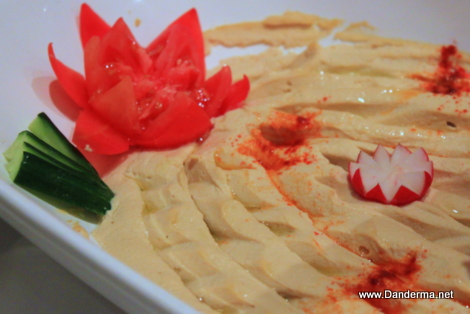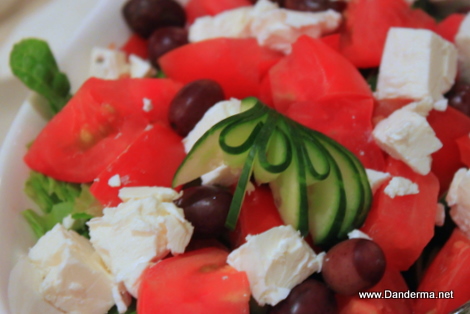 This was my plate.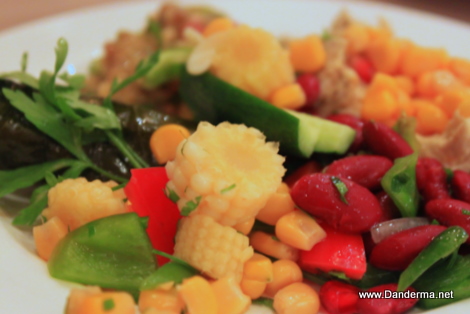 Then came the hot appetizers sections, the essential fu6oor items of the Kuwaiti cuisine were there: Samboosa, meat kubba, and chicken kubba! Also fatayer and safaye7, hot fatta and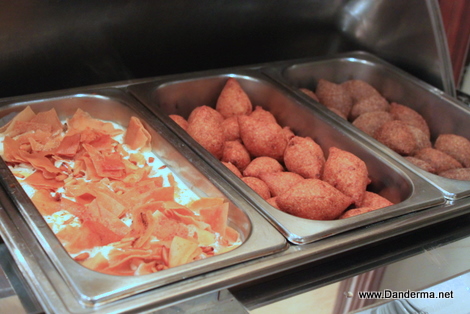 Then came the hot dishes. Plenty to choose from I would say. Three kinds of grilled chicken which is what Abdulwahab does best.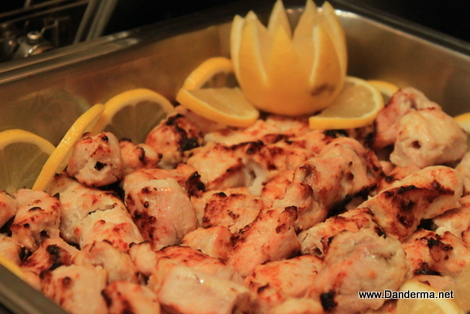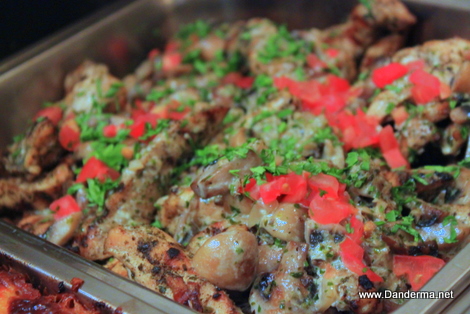 Many more dishes: meat lasagna, kebabs, kofta sho2af, fluffly white rice sleeping side by side by creamy Kubba bel laban. Qoozzi like thingies.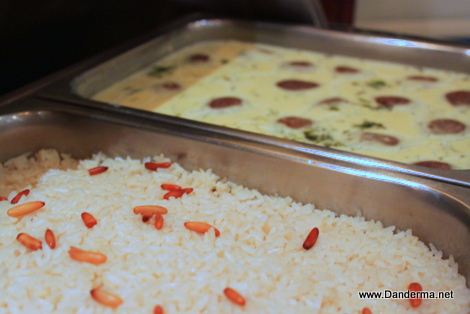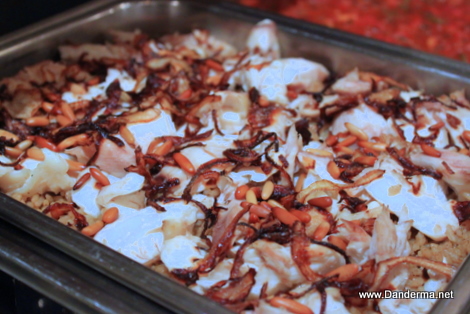 Also ma7ashi & kebabs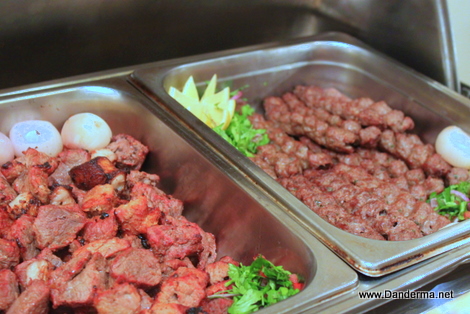 Butootee wasted no time choosing the chicken dishes. He simply adores their chicken.
As you sit down after choosing the main dishes a laden plate of hot bubbling 3arayes will be placed on your table.
They say the chicken kubba is excellent.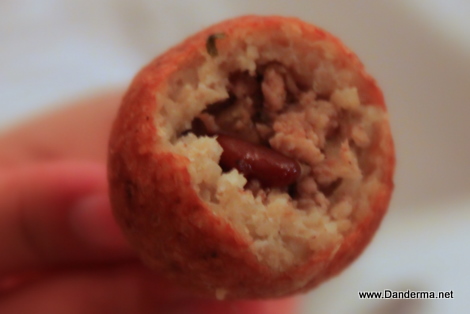 After a nice fulfilling meal comes the time for desserts. The choices available won't disappoint.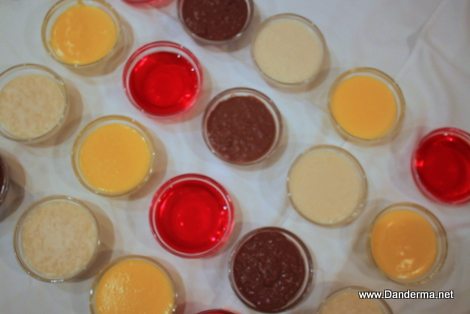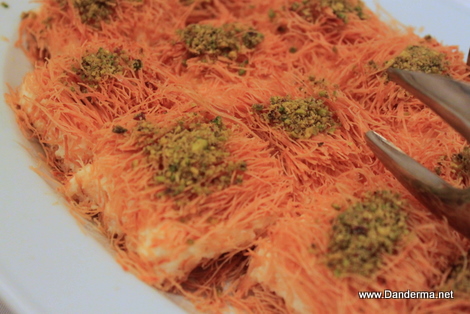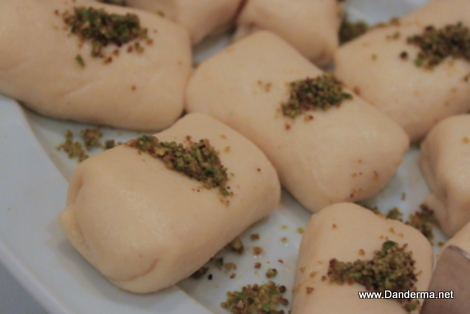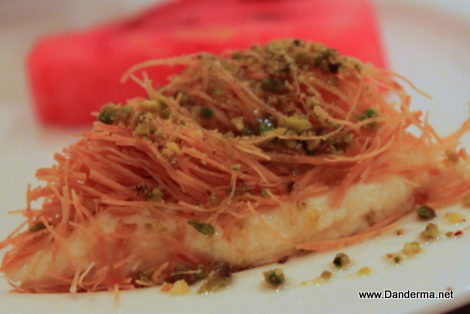 Finally the m7albiya which was the star of the night and might possibly be the best I've ever tasted ever. It comes bare and you choose to add the crushed pistachios or the syrup to it.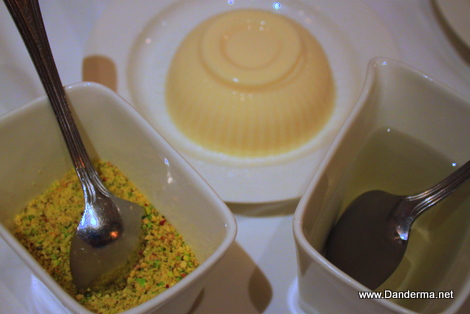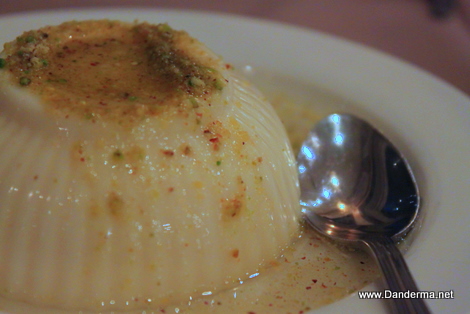 It was really really good, really creamy, and made with fresh milk. You can feel its freshness. It is also available for take away  😉
We asked about the meat and chicken and we were told they were bought fresh daily from local respectable sources so you shouldn't worry about that. The food is really fresh and quite tasty. The price for the Fu6oor Buffet is 8.500 KD including hot and cold drinks.
and the su7oor buffet which includes lighter items like a selection of cheeses and nakhi in a special blend of spices will be for 5 KD per pesron.
We asked about reservations whether they are needed for Fu6oor or not and we were told they were preferable. It is better to arrive with a table that is reserved for Fu6oor than to arrive and find the restaurant full and then having to drive around for another place that would provide fu6oor.
On a final note we asked about sheisha and smoking and they said since Abdulwahab is a family restaurant neither were allowed inside. I find that pretty impressive to be frank as I am not a fan of inhaling deathly fumes with my meals. For a good Fu6oor buffet reservations you can call 1821000.
Thank you Abdulwahab for you generous invitation. We really did have a great time

---
12 Responses to "Review: Abdulwahab Restaurant's Ramadan Futoor"