Banana Q8 had a very interesting post today about breaking into a full money bank (post). After I saw it I immediately remembered my own money bank, let me tell you its story.
A few years ago my late grandmother Allah yer7amha had the green and gold zeina money bank from NBK. It was full and my father opened it and made all the kids gather and count the money and they amounted to 50 KD!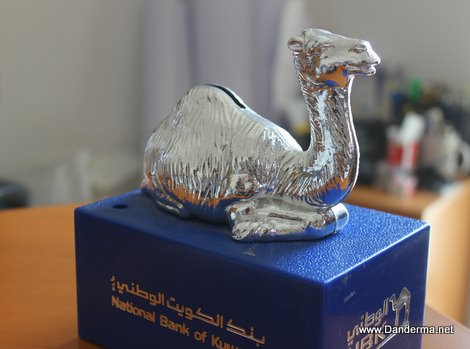 Ever since I have been on the lookout for a signature Zeina money bank and in late 2000's I found one. Maybe 2008 2009? Madry elmohim I got this one at last!
I vowed to only fill it with 100 fils coins and to not open it until it was brimming with coins and I did just that. See, I filled it today with 200 fils b3d 😀
Years passed but since I knew where the key was kept I cheated several times :p
 Lets count how much is in there…  shofoo my savings :p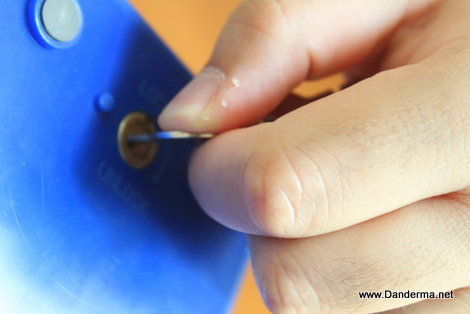 Tadaa! We found both money and '3baar! 7a9ala Q8ya 100% :p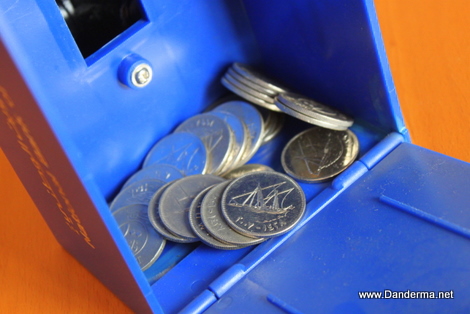 Let's count them shall we? Cham et.hagoon?
2 KD and 600 fils bel tmam wel kamal

Ne3ma!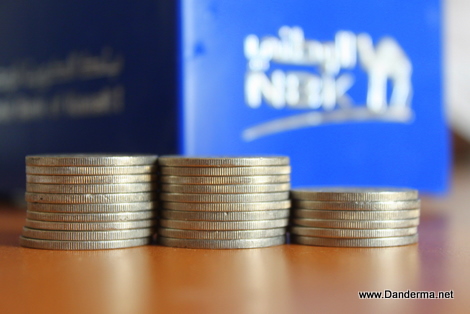 Well its not bad at all

Insha2 Allah by next Ramadan I will open it again and see how much I acquired during a Hijri year 😀
Do you have a money bank? Cham feeha?
---
15 Responses to "Opening my NBK Camel Money Bank"