http://theclaremont.co.uk/tag/dining/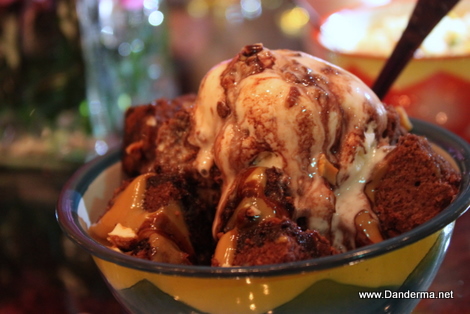 buy cenforce antibiotic Dear Ansam threw us a very cosy very intimate bloggerettes ghabga in Lenôtre Sea Side restaurant. We received the invitations a long time ago and have been looking forwards to attending it for quite sometime. Good company, good food, modern settings, Ramadan atmosphere, what's not to anticipate?
I was the last one to arrive and I went straight to the back of the restaurant besides the biggest window over looking the sea. A beautifully set table with candles, glass, and flowers was awaiting me and even more beautiful friends were smiling at the table patiently awaiting my late arrival 😀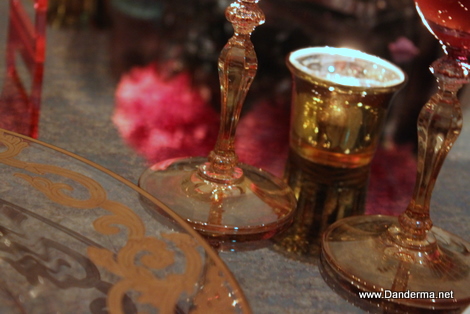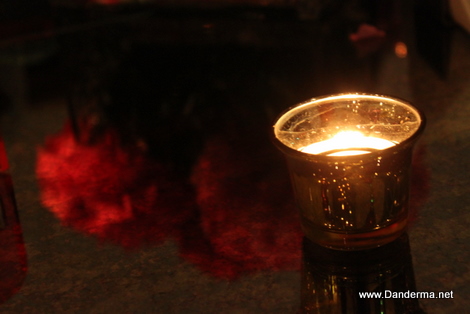 I loved the purple cutlery. I think they are the same ones being used in Cocoa Room. Do you know where those are sold? I want to have an entirely new dining set at home just so they would go with them if I found them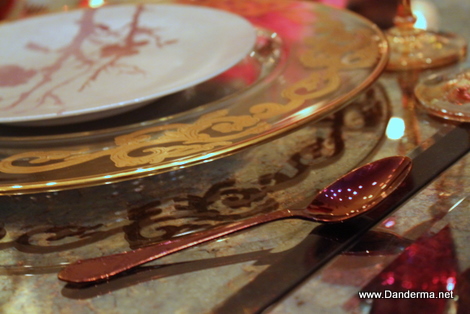 Zara home maybe? Anyways I've said this before and I will say it again, I love everything acrylic. The first thing I bought for my marital house was a pair of acrylic vases. This condiments stand is no exception!
I LOVE this stand. I want this stand.I wanted to steal this stand.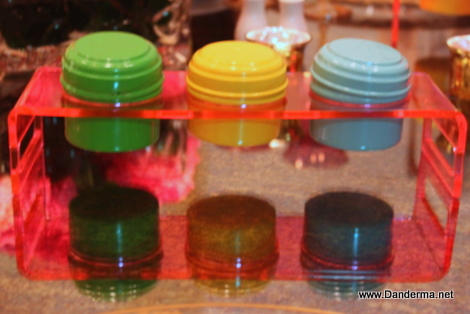 If you know where I can buy these, or perhaps make or customize my own, please do share or I will go back and steal them :p
What's inside them? Dates, spices, and pickles if I am not mistaken.
Every table had a wrapped up menu of the night stating what's for dinner. Yes even dine in customers will have this exact same set menu. It starts with a selection of Lenôtre's famous salad bar and soup. I personally think that Lenôtre's salad bar is by far the best salad bar in Kuwait.
The salad buffet had been entirely revamped for Ramadan with a brand new look. Reminded me of the modern traditional look of Cafe Bazza! Its very trendy.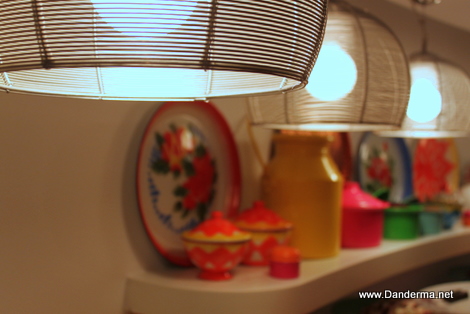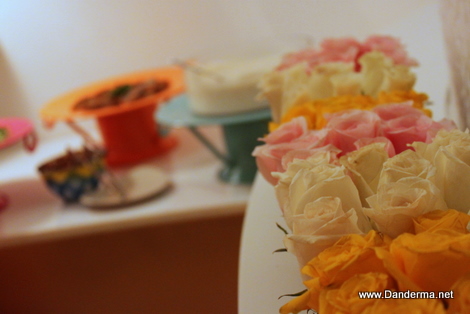 Beautifully decorated. Really beautiful. I kept snapping pictures of the decor.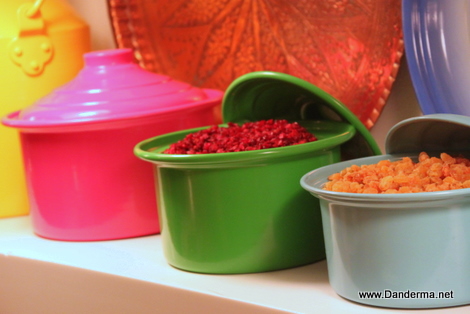 There was two kinds of soup.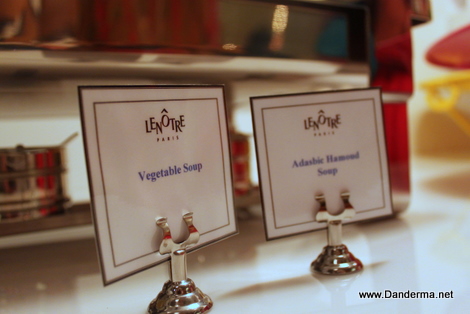 Hummus, Baba Ghanouj, Rocca Salad, Waraq 3nab, Tabboulah, Fattoush. The works.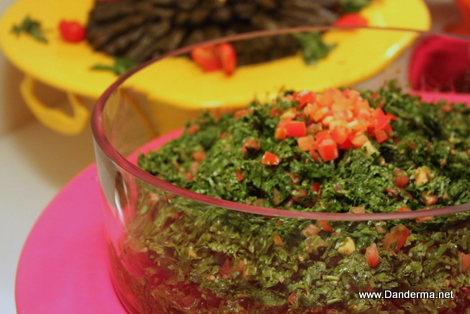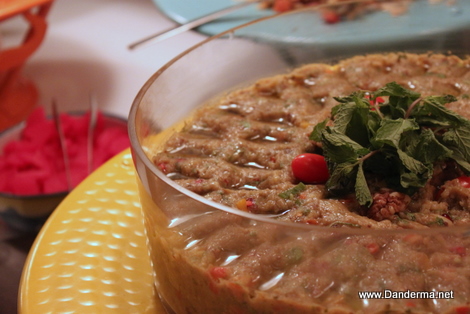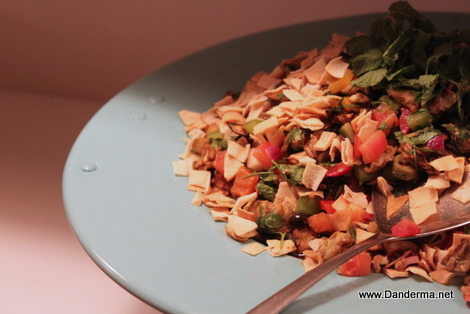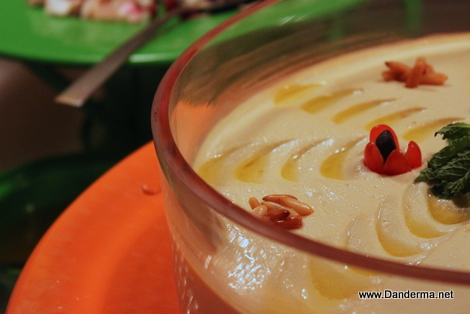 There was also Kuwaiti style pickles 6orshi.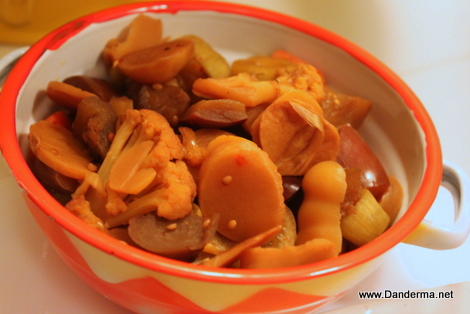 There was also Qoozi.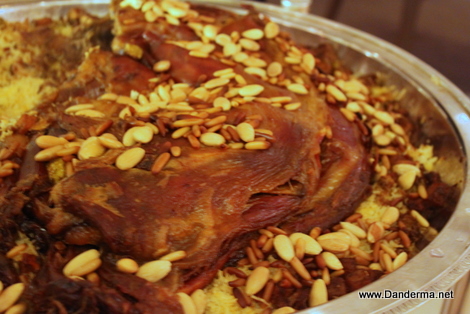 and Kunafa.
As for how the food of the buffet tastes, well I ate nothing from salad buffet because I've not much of an appetite recently but its Lenôtre. Need I say more about the taste?
As we returned from the salad buffet we found our table laden with little bowls filled with more food: Harees, mini fried Kubbet yereesh, teeny samboosa, and hot fresh Lebanese bread.
How was the food? Again I tried nothing except for two tiny samboosa's and they were filled with potatoes and herbs.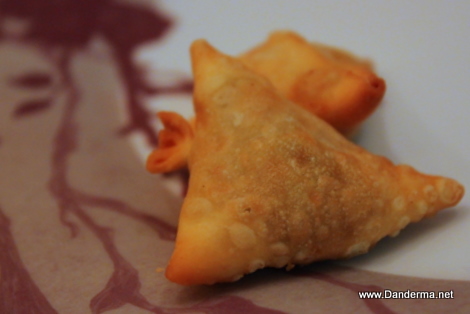 I am not really a fan of samboosat potato I think it would have tasted better stuffed with some stringy cheese or herby feta. Kubba and Harees are not my friends but I heard the girls say the Harees needs to come with cinnamon sugar.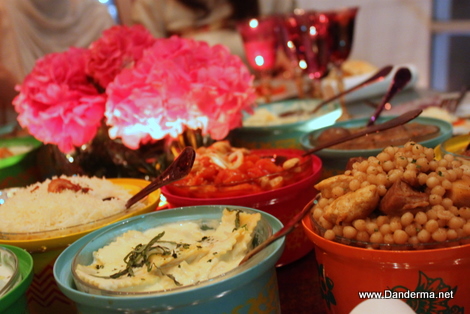 Next we were presented with the main dishes. I took many pictures but they were all shaky! There were Sweet & Sour Chicken, Moughrabieh Chicken & Lamb, Shish Bsarak, Fluffly white rice to go with the latter dishes, and Ravioli stuffed with mushrooms in a cream sauce.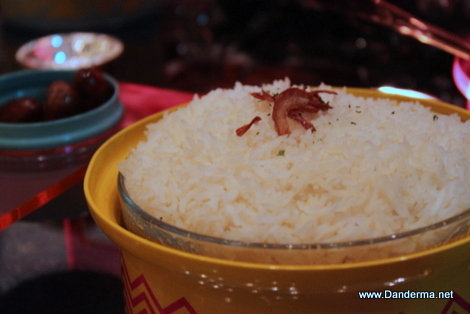 I only tried a bit of the Mushroom Cream Ravioli. I have to say it tasted really good even though I am not really a fan of cream sauces. Noon who has my exact same taste buds agreed with me.
We then went with Me Blogging for some me blogging style pictures. The girl tried maskeena but I just proved that day that I am absolutely no model material! This is my favorite picture of me so far taken from Me Blogging blog. Lovely picture hon thank you :*
As we returned to our seats it was time to be presented with the desserts and tea or coffee.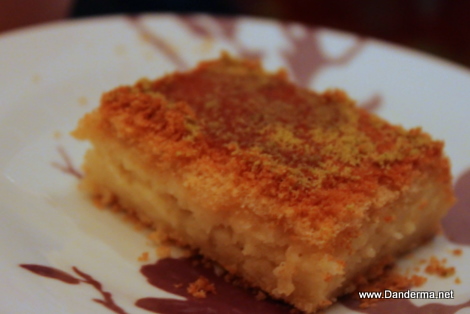 Testo Negro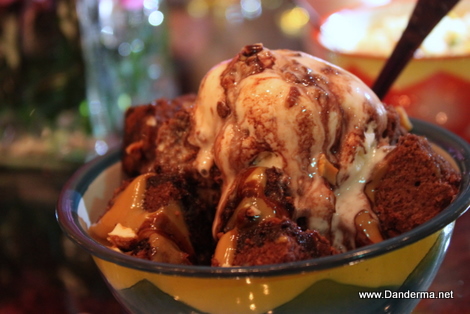 Layali Ramadan with Apricot Sauce and Um Ali
Rahash and Rose Ice Cream balls
I took a spoonful of everything except the rahash ice cream. Every thing was good. My only comment is that the Um Ali was a bit cold and could have been served in a portion sized miniature bowls.
Khetamoha misk mithil ma ygoloon. Estekanat echwyha. I am living on tea and water this Ramadan! Food wise we are done, but we had two surprises in store for us that night. The first one was a draw for us to win a dinner for four invitation. My number was 7.
and the winner was… Me Blogging 😀 Testahal wallah 7bebty la3abna feha le3eb o ehe et9awerna Me Blogging style :* I stole this amazing picture min Pink Girl Blog my picture was boring :p Matgool shay 7abeeba

We had a very nice ghabga. My first ghabga in Ramadan 1432! It was nice seeing my favorite girls on one table: Ansam, Um 3zooz, Pink Girl, Me Blogging, Noon, 7aji Dude, and FJ Bliss 

A big thank you for MMC group for the lovely service and the breathtaking dinner setting. Good job 😀
Oh another thing, check this out…
Dine in Lenôtre during Ramadan and 10% of your bill will be donated to Bayt Abdullah. Such a generous offer! I hope other restaurants follow suit in Ramadan and after Ramadan b3d. Thank you Lenôtre!
---
9 Responses to "The Bloggerettes Ghabga in Lenôtre"