Every year in Ramadan we get ready for the gerge3an by getting out our Zebeel 'traditional woven basket'.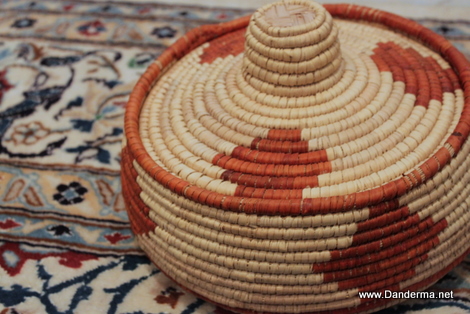 Our gerge3an this year is chocolate, chocolate, and more chocolate. Mako nuts or mokasarat. There are candies, bubble gums, marshmallows, and Chupa Chups lollipops too!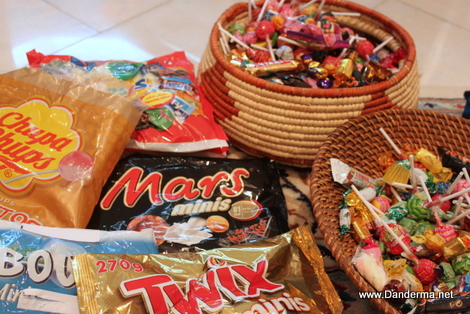 The problem is that my siblings, my parents, my husband, and I are too happy with the gerge3an we would be sneaking pieces of chocolate every now and then :S I doubt anything will remain for the kids.
Even as I was emptying the candy and chocolate bags into our gerge3an zbeel my parent's maid asked if it was '7aram' if she ate from the gerge3an? I told her it wasn't and she could eat if she wanted to. Ya3at el mara!
The gerge3an is now ready and waiting for the neighborhood kids. Taboon 7yakom Allah, garge3aw bel jabriya ge63a 9 :p
---
---