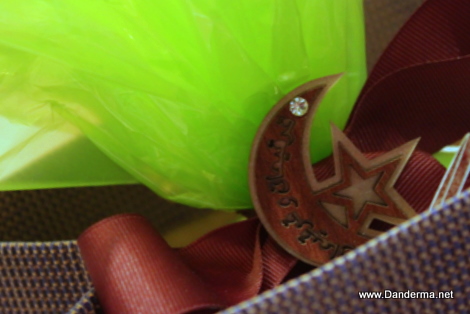 One thing I love about Ramadan is the gerge3an time! I await the gerge3an boxes we receive with anticipation and then devour their contents as dessert after futoor :p This year didn't disappoint. I've never written about what gerge3ainat I've received before and I've gotten pretty amazing ones, don't know why! Any ways I will post them here in the order they were received.
On Thursday we got the VIVA gerge3an from the VIVA Ghabga. Which I still didn't write about but will do soon. Thank you VIVA

Next came scoop a cone's ice cream gerge3an

It was quite a good gerge3an if I may say so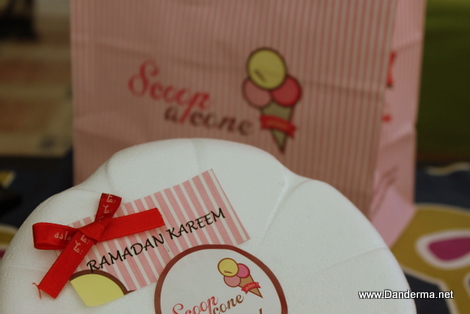 Next came my cousin's first gerge3an. Cute baby Juju is only five months old and the gerge3an is bigger than her :*
I loved it! I also loved the fact that it had Swiss and British chocolate pieces

All the kakawat are lathetheen… kinder and Kit Kat for example.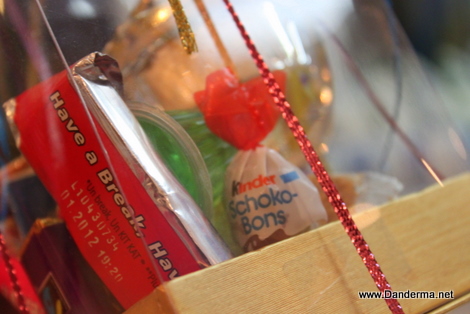 I hate the nuts in the gerge3an. Especially if they are loose and salty and stain the chocolate, the chocolate taste would change for some reason. In Juju's gerge3an the nuts were a minority -thankfully- and in their own individual bag. No fuss, no mess, no staining. Perfect choice!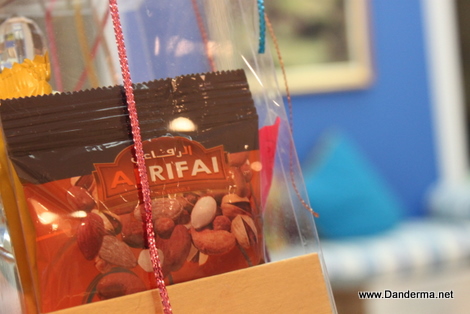 Salem Juju ya Allah… Khalha lomha Ya Allah :*
My sisters and not me got this tiny little gerge3an jar from Choowy Goowy! Its so cute, I couldn't resist adding it to the collection of gerge3anat especially since I ate most of it :p
See how tiny? Sooooo tiny! A bit too dry though but still cute.
Last but not least was Um 3azooz's amazing gerge3an for her boys.
I have to say that this shade of lime green is my absolute favorite color <3 The way the gerge3an is wrapped is very elegant with dedicated attention to details.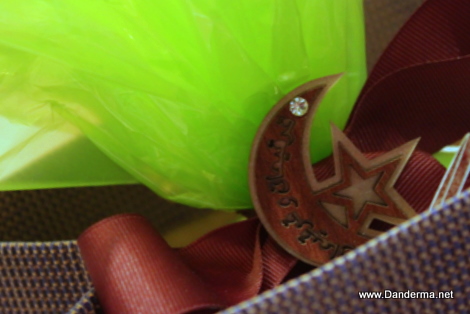 Check out the card! The card is wonderful. It is like a mini folded story book.
Ya7leelhom 3zooz o A7mad

Salem 3zooz Ya Allah Khallah lomah ya Allah salem A7mad Ya Allah Khallah lomah Ya Allah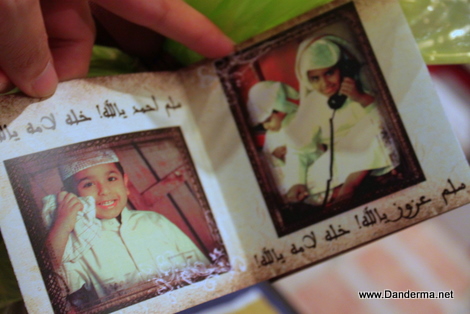 Now for the wrapped box…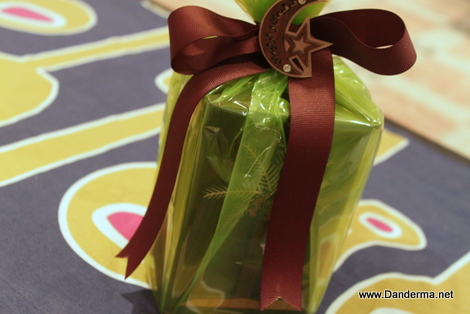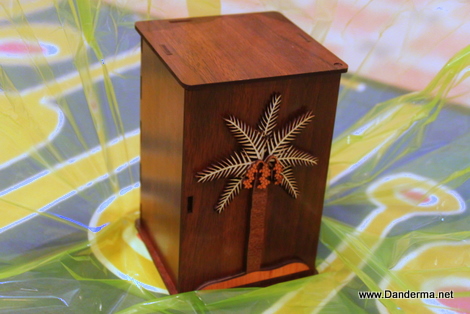 What do you think is inside? If you are thinking Kakaw o 7alaw think again

A box filled with tiny little ghraiba's! Very tasty ghraiba if I might add, perfect portions for tea or coffee! I loved the idea, very different o very very Nzaka! Thank you sooo much Um 3zooz :*
Now doorkom… how many gerge3an's did you recieve?
---
---