Ever since I've seen Zain's Efta7 Ya Semsem TV ad I've been tweeting that I wanted a No3man dolly, the one the little girl is hugging in the end. I've always loved Efta7 Ya Semsem and I still do. I still have the tapes I have recorded for me when I was 1 years old. My parents watch the ad -and me jumping to it- and remember my baby days. So you can understand why I wanted the dolly so much!
After futoor I tweeted again that I wanted a No3man Dolly. Not an hour later did the door bell ring and this white bag was delivered to me?
When I saw what's inside I went mad with happy surprise! I grabbed No3man dolly, hugged him, and began jumping up and down to the bewilderment of my mother, cousin, and sister! I was sooooo delighted!
Reading the card I wasn't surprised at all! It was from my sweet friend Alnoury! I don't really know what I did to deserve this but she has been spoiling me ALOT! Thank you sweetheart, truly truly thank you! Getting the No3man Dolly will go down in the list of the fastest wish I've been granted EVER!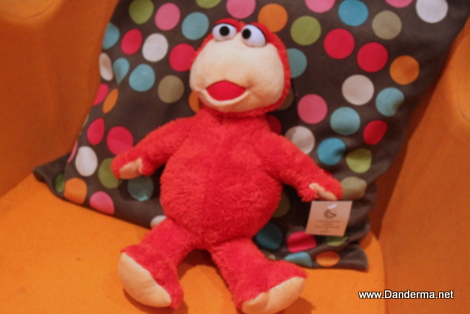 Isn't my baby No3man adorable? I've been playing with him all evening and just now did he settle down to watch me post! Look at him, checking out a tiny perfume bottle.
He got himself a tiny little Alarm clock so he could wake up and go to work with me tomorrow y7leelah 😀
Here he is trying his luck with our Financial Magic 8 Ball. It didn't look that good I tell you.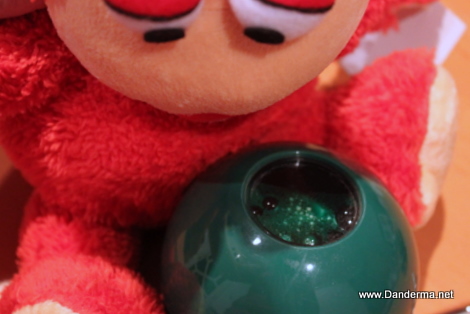 Ee he said he wanted a car so I got him a model of my Touareq. He loved it 7bebee has the same taste as his mama :*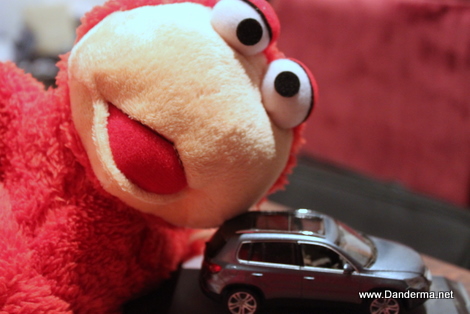 He wasn't so happy with the Rubik's cube though, unlike his uncle -my brother- who can solve the thing, or most of it anyways.
But my No3man has a thing for coffee although I think he is too young to have any still.
I did allow him near my candylicious bucket and look what he did! Naughty No3mano!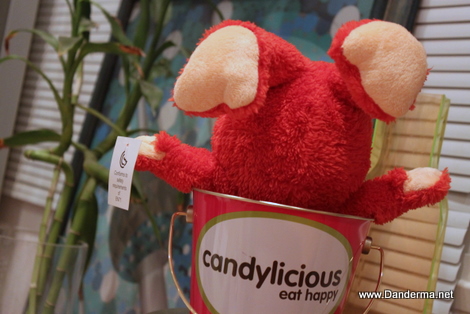 The last straw came when he began a staring match with Um Khamas. I had to stop shooting and pull them apart. Wayed Shai6oon No3man ybeelah shwaya discipline 3lshan ma y9eer daloo3 :p
O guess what? Everyone in Twitter was asking me min win No3man dolly! 7arraaaaaaaaa :p Ele ybi No3man dolly lazim yes2al Alnoury min wain. Bs ana 3ndi no3man dolly <3 A7ebah!
Thank you again, lovely Alnoury, for making my wish come true. You cannot imagine the happiness my No3man dolly has bestowed upon me. Thank you :*
---
32 Responses to "My No3man Dolly <3"