This post is waaaaay overdue but I've been having a hard time posting on time recently. I am glad I got my posting mojo back on track though :p
We were invited to attend the official launch of the 9ura.com website and photography competition by a few days back. The event was held in FA Gallery on Gulf Road right besides A-Amiri hospital.
I have never been inside FA Gallery before so it was a good opportunity to visit and explore as well. I found some unique items that are worth another visit and I loved the cosy interiour of the place.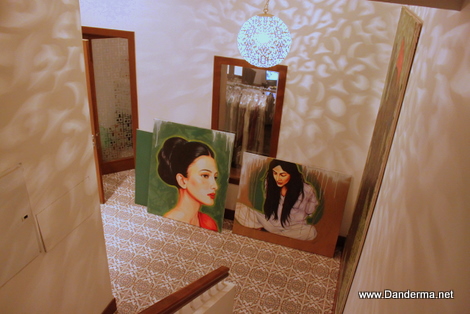 The event was held at a small room in the roof of the building. Which meant I had to go up three flights of narrow stairs.
So you can imagine what shape did I arrive in at the Event. Hello -breathing hard- Ana -breathing hard- from -another deep breath- Blog -breathe breathe breathe- Danderma -deep breathing again-. Khalf Allah 3lay I need to get in shape :p
We took our seats and as everyone settled in we were given a breif presentation about the website, 9ura.com, that was made to bridge the gap between the GCC culture and the rest of the world by giving them a glimpse of the world we live in via local camera lenses. There is a competition as well themed 'Environment in the GCC' with three categories entry: Urban, Culture, and Nature. The deadline for photo submission is 15 October 2011 so if you are interested -I am- there is plenty of time to grab your camera and participate. For more competition rules check out their website 9ura.com.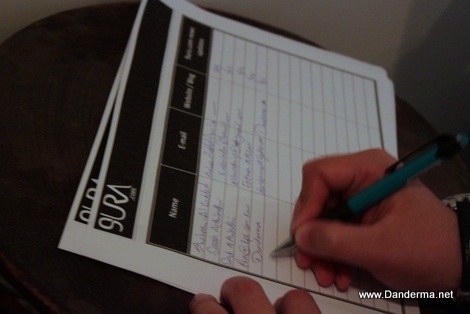 As the presentation conlcluded, which was short, sweet, and directly to the point by the way, we signed our name and contact details on our way out. We were also presented with a nice giveaway of homemade cookies with the website URL on them.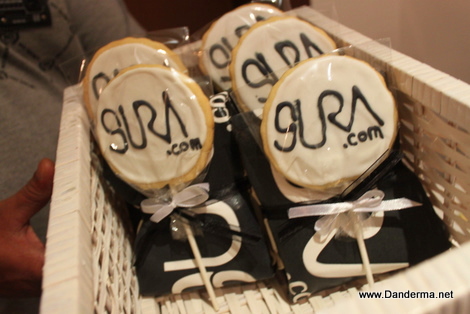 Very chic y7leelhom. There was also a small buffet set up. Believe it or not I did not go near the Lqaymat which now I think is a pretty stupid move since they look delicious.
Thanks Miss Tahani Al-Somali and Mr. Mohammad Al-Kouh for extending the invitation to us, qawakom Allah o keep up the good work

---
---