Humaitá
I was in 52 Degrees to check out Ali Al-Mufeedi's exhibit when I saw this pink acrylic serving tray with Arabian style engravings. The moment I saw it I went 'This is Yummy!' I grabbed it and headed to the cashier at once.
I brought it home and it fit right in with my living room. It is beautiful! Simply beautiful!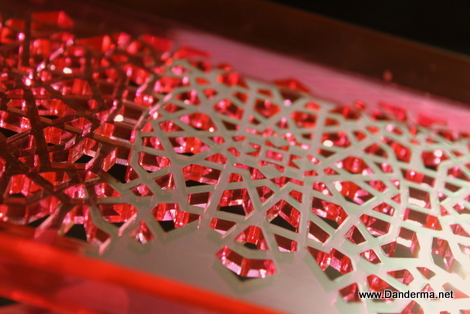 I keep running my fingers over the Arabian style engravings. When the light reflects through them they glow like little pieces of colored gems. Check out how it lit up when it caught the light and sent colored shades all around the living room. Yummy!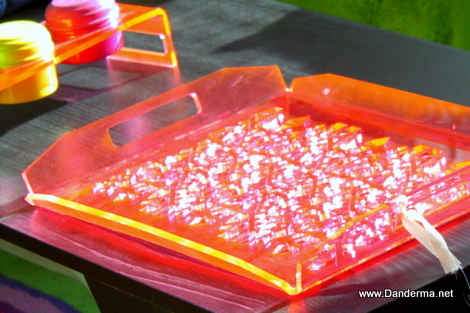 Ee guess what? It goes PERFECTLY with my Lenotre's Condiment Stand!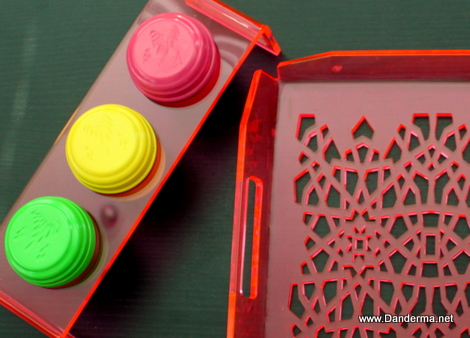 Also complements my lime green Guzzini tableware nicely.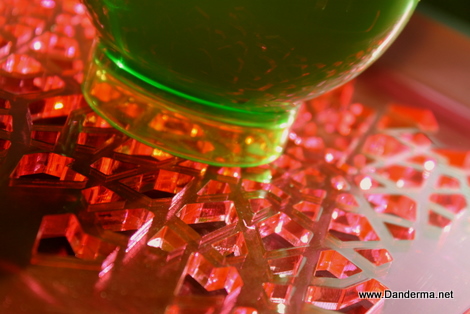 Price tag for this smashing beauty? 22 KD
I don't know who the designer is, but I would love to purchase more yummy pieces from their designs and collections. Very trendy and beautiful indeed.
Shraykom ib my new tray

Etshaweq mo?
---
4 Responses to "My Beautiful Yummy Acrylic Tray"