To be frank I don't know how long this restaurant has been there in the back of St. Christopher's Place. I rarely look twice back at Middle Eastern restaurants in the UK but this year apparently it has been an exception. I was dragged to Comptoir by my husband who wanted a sandwich before we went home after a long day shopping.
I wasn't too happy to be dragged there by when my husband stopped me in the street infront of the sign above and said "Look at the place" I began to take notice.
Its not your average Lebanese food place at all.
The first thing I noticed was the style of the outdoors seating. What is this called? Industrial Modern? I don't know the name but I know I am a sucker for such style!
Of course I decided to go inside with a smile rather than a pout

O I am greeted by this lemon tree! Real lemons!
The first thing you notice is not the food, its the decor of the place with the "Chicklets" gum theme! Ayshaweg!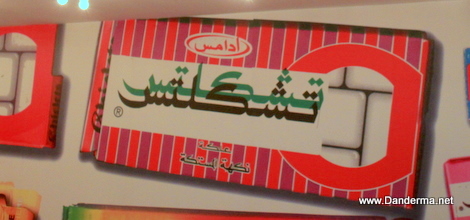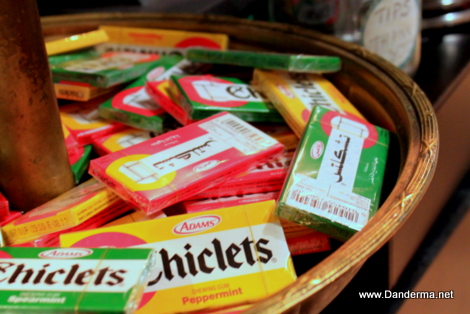 Then you start noticing the merchandise on the walls.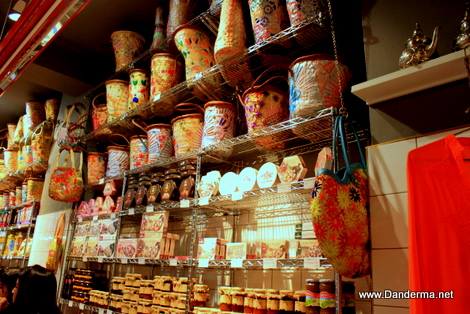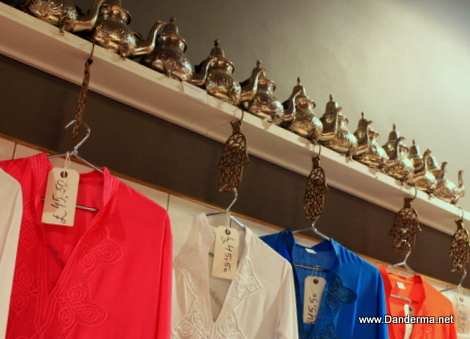 Then when you finally tear away your eyes from the store you notice the food. They have all the usual dishes you would expect to find in a Lebanese restaurant.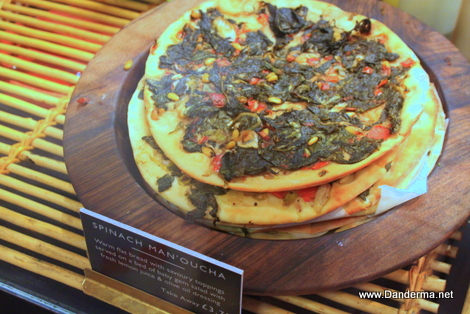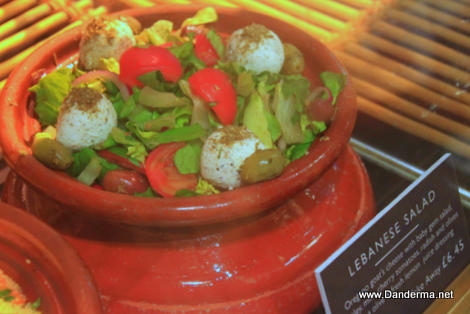 We ordered one Sheesh Tawooq and one Falafel Sandwich to go. Their bag doesn't lack style either!
The sandwiches were very good. We would go back again for takeaway or for a quick meal for sure.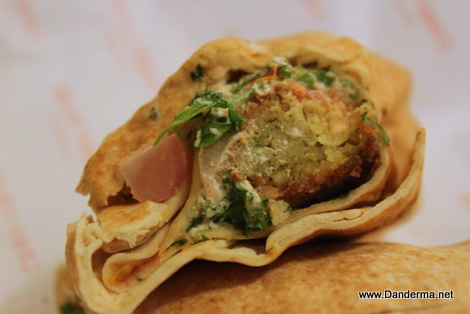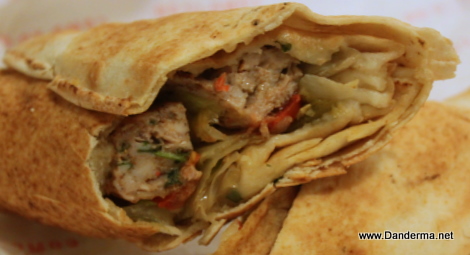 For more information about Comptoir you can visit their website http://www.lecomptoir.co.uk/
---
10 Responses to "Thing 2 Do in London: Comptoir Restaurant"