buy Pregabalin usa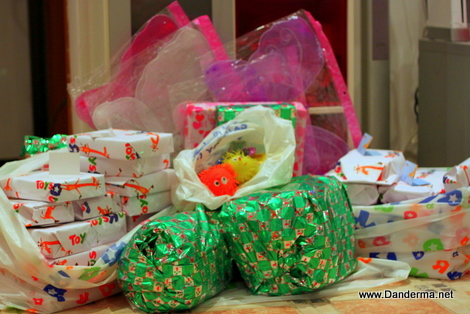 The first toys donation I knew about was from Dhari Al-Huwail, the guy behind Nuttella Darrio Pizza in Solo Pizza Napolitana!
More toys donations by Solo Pizza's owner Amr Al-Refai. The toys are gift wrapped which is a big added bonus by the way. Thank you Dhari & Amr, you guys are amazing.
FourMe dropped off big bags of toys at my place, also gift wrapped. Thank you hon :*
My generous friend Alnoury blog who is well known for her generosity -she gave me my no3man dolly <3 (post)- donated not once but twice a huge amount of toys. Thank you sweetheart, god bless u :* Those images are from Q8 Rain's blog post.
As for me I went yesterday to Kids R Us and had a blast choosing gifts, dodging a disapproving parent who took a look at my cart content and threw me a very dirty look, shako madry. Then I gift wrapped the toys I chose myself.
I also placed cards with the content of the gift written on them. Pink for girls toys, blue for boys toys, and white for unisex toys. It felt very nostalgic, like we are throwing an 80's birthday party and gift wrapping the giveaway toys all over again!
These are the toys I have at home for now. Mine and Fourme's. Check out the little angle wings FourMe brought for the girls w3liya :')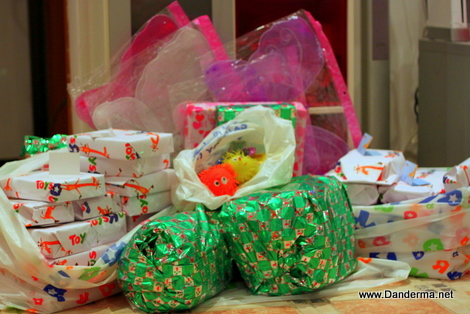 Thank you! Every single one of you, for your generosity. There is still time to donate toys, coloring books, puzzles, magazines and comics, play doh, or anything that would make the children happy. Some of them might not even make it alive till next week. Help draw a smile on their faces.
I am delivering the toys to Q8Rain tonight. If you want to participate let me know or drop off the toys at my place. 3/4 el Kuwait knows my address by now.
---
10 Responses to "The Cancer Kids Party Gifts we got…"