buy gabapentin online cod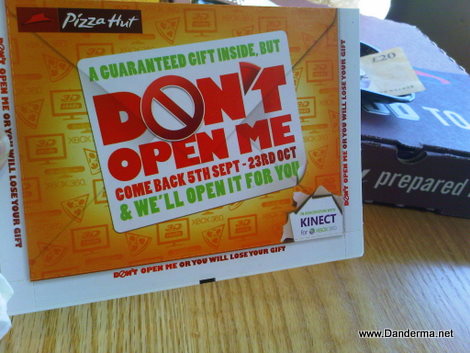 One thing I love when travelling is comparing the services between Kuwait and its abroad franchise especially food wise. Also, the way things are advertised abroad just keep getting more innovative by day! For example the the other day in the UK we decided to stop by Pizza hut for a quick lunch.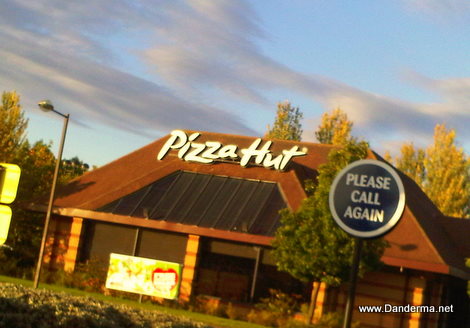 As we sat on the table we noticed this carton cutout advertising something. Nothing new here of course, whats new is there is a reminder not to leave without our envelope plus a warning not to open the envelope!
Basically at the end of each meal you get a sealed envelope that you are supposed to open on a certain date when you come back for another meal at pizza hut with a guaranteed instant gift if and only if you keep the envelope sealed until the date specified "5 September to October". Look at the available gifts.
We had an amazing pizza for lunch that day, so fresh and hot and bubbly. Then at the end of the meal we got our sealed envelope!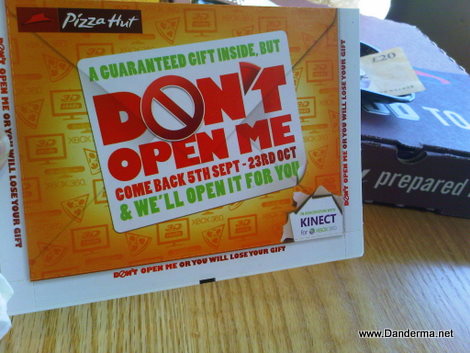 Luckily we only had to wait for a few days until the day we had to open the envelope. I kept the envelope in my purse and it kept drilling a hole in my mind, I often took it out like a kid anticipating what birthday gift he got through the gift wrapping. I held it against the light, nothing was peeking. I thought about opening it but didn't. Bottom line is it drove me crazy and kept me thinking about my next visit to Pizza Hut, which is what the campaign is all about in the first place.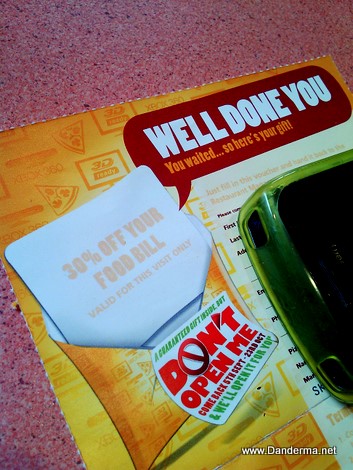 When the day finally came and we were sitting on the table we were excited and armed by our envelope. The branch manager came and opened our envelope and we got a 30% discount on our bill. Not bad! So its not a 3D TV or the Xbox thingy but its quite a good discount considering Pizza Hut price's in the UK are not really cheap. So we attacked the menu once again :p This is What I managed to snap a picture of from that meal.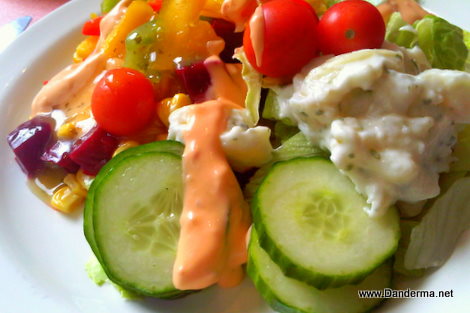 All while we were enjoying ourselves that day I kept thinking why don't we have such engaging ads and offers in Kuwait? I remember when we were kids the pepsi bottles had some strange symbols on the caps and you could match them with gifts. Now most competitions we have is a scratch code that we SMS so we could enter a draw to win which frankly is kinda malaqa

Competitions London wayed awnas. Someone should copy them please. Khal nestanas shwaya…
---
2 Responses to "Pizza Hut London's Exciting Competition Style"