La Plata
Every day when on my way to work we get held up for a long time in the Jabriya exit to 5th ring road. Rude drivers usually attack other drivers standing in line waiting for their turn to get out, therefore a police car and a group of traffic cone were set up to help organize traffic and stop the angry rude drivers taking others turns.
How successful was that? See for yourselves…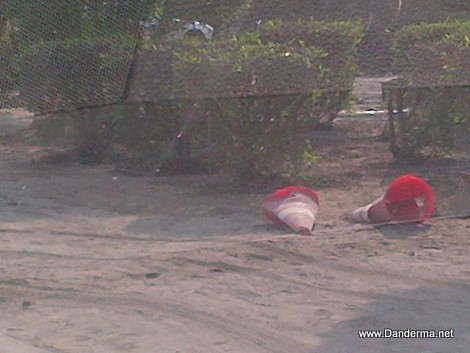 For the love of god! What the hell is wrong with people? How many drivers had actually decided to run over those cones just because they can? The cones were there for a reason yet that reason apparently is not good enough for drivers in a hurry and too good to stand in line and wait for other cars to pass in an orderly fashion.
I am amazed wallah! Poor traffic cones, 7safa 3lehom

---
9 Responses to "The Traffic Cone Massacre en Route to Work"