Yesterday we learned something new and did something we have never done before, thanks to 52 Degrees and their newest event "Mix it… Name it… & Display it".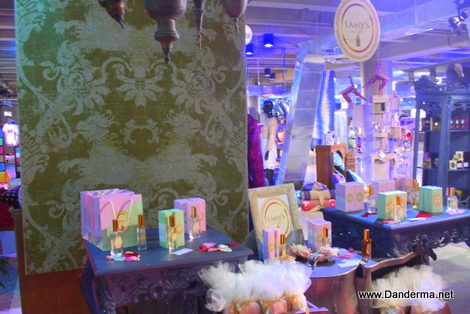 When we arrived to 52 Degrees at 8:30 we saw an area where different perfume brands were displayed. Underneath the Lamys brand there was a nice lady with several people surrounding her as she mixed perfumes and explained to them what she was doing.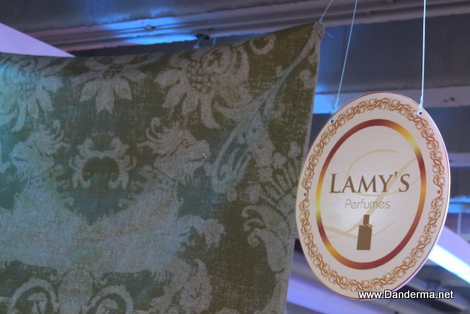 The nice lady which turned out to be Mrs. Layma Al-Farsi, the owner of Lamys perfumes explained to us the basics of perfume mixing and asked us to create our own perfumes! Basically every perfume has three notes: A high note, a mid note, and a base note.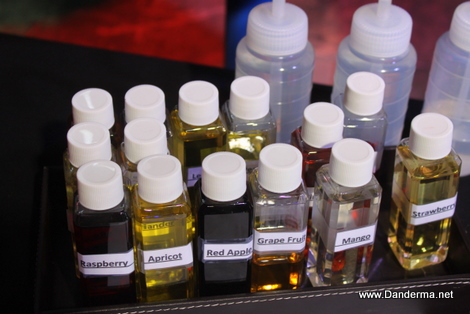 The high notes of every perfume are what you smell when you first squirt the perfume on your self. Ms. Lamya had a big collection of essential perfumes or oils available for us to choose from in the high notes.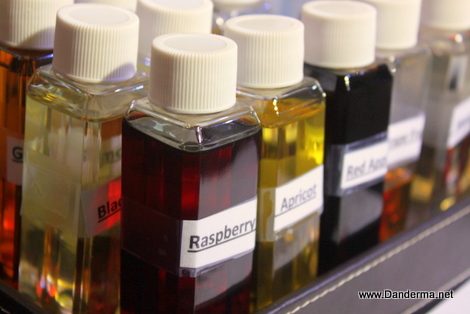 My perfume had a high note of Orange Blossom, just a hint. Butoote's had Raspberry 😀
Mid notes are the smells that linger on after the initial high notes disappear in the first whiff. Most of the collection was quite flowery but I managed to choose two of  my 3 favorite scents: Gardenia & Rose. Butoote chose Full & Lilly, Lilly being his late mother's favorite flower Allah yer7amha.
Base notes are the scents that stay after the all the other notes disappear. There weren't many to choose from so I chose Patchouli and Butootee chose white musk.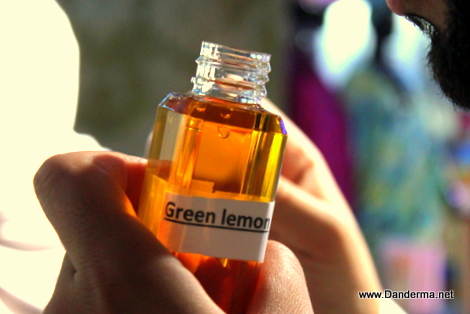 We took our time smelling the different perfume scents and trying to imagine how they would go together. We were also joined by blogger Delicately Real and we took turns smelling things, isn't her ring below lovely Masha2 Allah? She and Butootee chose very similar mid notes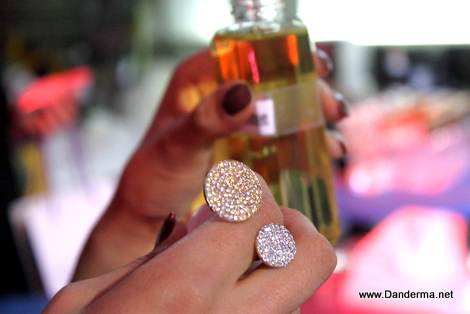 Between inhaling the scents we smelled coffee beans to help clear up our nostrils.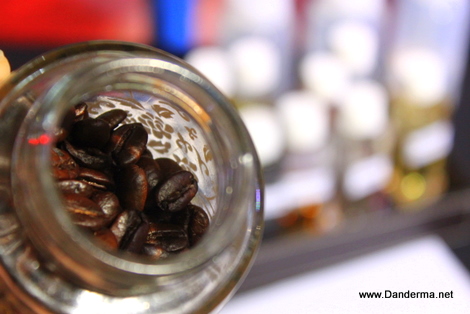 After choosing the mid, high, and base notes you give them to Ms. Lamya.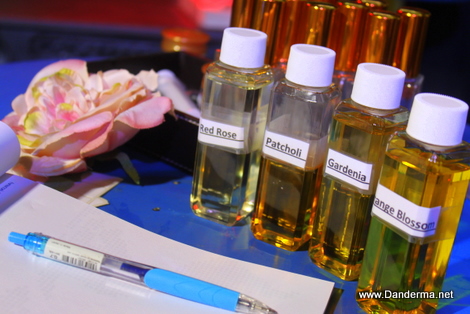 Ms. Lamya will then right down the perfume name and the notes chosen. I named mine Danderma

Then she will start the mixing of the perfume infront of you, right away! That's my perfume being mixed!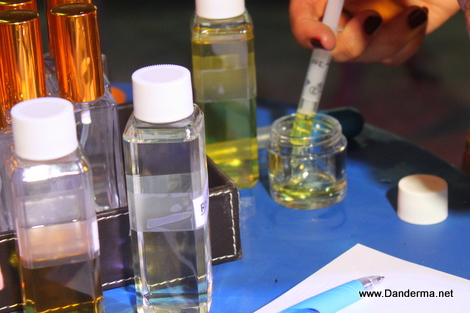 After the perfumes have been mixed in that little jar they are transferred to the big perfume bottle.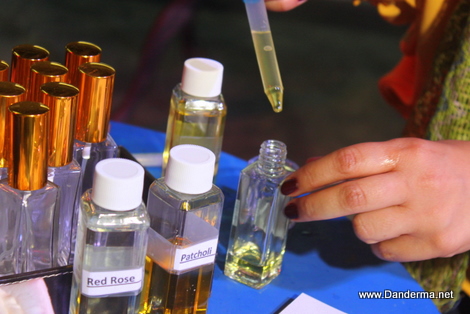 Then Alcohol is added to the bottle and Voila! It is finished! and your name is written on the bottle and added to the rest of the contesting perfumes

A bit of my perfume was squirted on this little paper and I thought it smelled pretty good! O even though it was flowery but the overall effect turned into Oriental scent rather than Parisian. I love Oriental <3 Perfumy o kaifi b3d!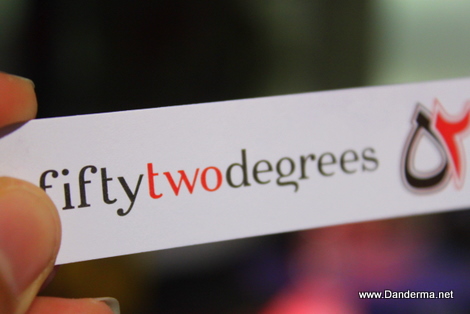 Delicately Real's perfume collection. There was a fourth scent which I don't recall? Lotus china?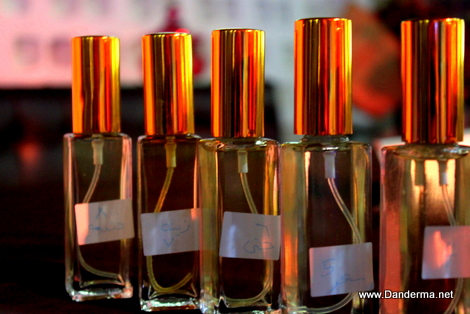 Butootee said he will name his perfume Laila if he won after his late mother Allah yer7amha

Now we are waiting for 52 Degrees to judge the perfumes and choose a winner any time now.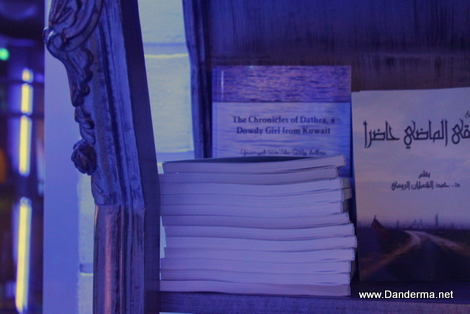 Of course I had to pass by my book and check on it. 52 Degree, laish my book jdamah jabal other books maskeen o ma ybayen chithee? Za3alt ana tra

Anyways…
Lets hope Danderma's Perfume wins haa :p
It was a pretty fun event! It was also on a blue district night so we mixed el perfumes then had a delicious dinner while we listened to live guitar playing. The only downside to the event was the late advertising. 52 degrees should have advertised it much earlier not only two days ago, 7safa!
Thanks to Mrs. Lamya Al-Farsi for her patience and kind advice 😀 It was a pleasure to meet you as I am already a fan of her Lamys perfumes in 52 Degrees (try the cheesecake o the new marshmallow!).
---
16 Responses to "Review: Mix it… Name it… & Display it Perfume Exhibition"