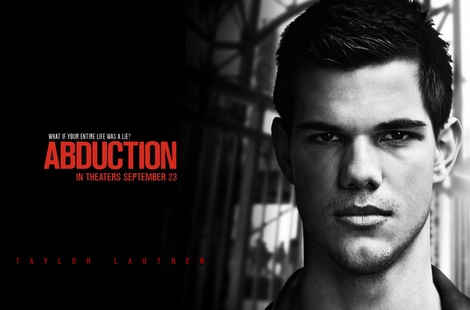 When I was in the UK I saw the trailer for the movie "Abduction" in the cinema and the moment I saw it I knew it was going to be a good movie. Therefore when it was out in Kuwait I had to go see it ASAP.
The movie star is Taylor Lautner aka Twilight's Jacob which I like a lot and think is the only well chosen character to play his role in Twilight. The starlet is a young pretty girl who is in desperate need of a pair of tweezer since her extra thick bushy eyebrows jumped out from the screen. What the hell is that?
Other than that the movie was just as good as I thought it would be and better. Taylor is an only child living happily with his parents when one day when working on a school project he stumbles across his childhood picture in a missing children's website. When he confronts his parents all hell breaks loose and the boy goes on the run. As they say, some thing are better left unknown.
A movie that is definitely going to my DVD collection. Highly recommended.
---
---