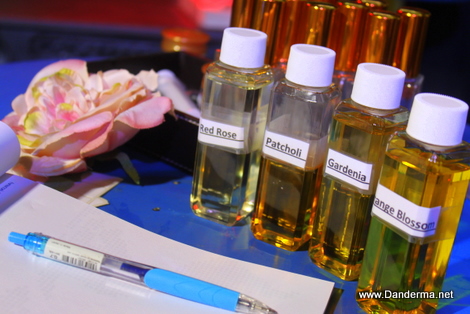 Another good news of the day is that the results of the 52 Degrees Perfume competition is out, do you remember my post about them? (post).
Guess who won? Won 2nd place out of 16 other participants? and will have a perfume with her name sold in 52 degrees according to her own chosen combinations?
Yes! Yours turly! I WON I WON I WON!
El celebrities a7san mini? Ana b3d 3ndi a perfume called Danderma sold in 52 degrees 😀 I am becoming a brand name :p
Ma awa9eekom awal ma my perfume is displayed you should go and try it. It is floral based but somehow it has an oriental vibe to its 😀
---
21 Responses to "My Perfume Combination WON!"