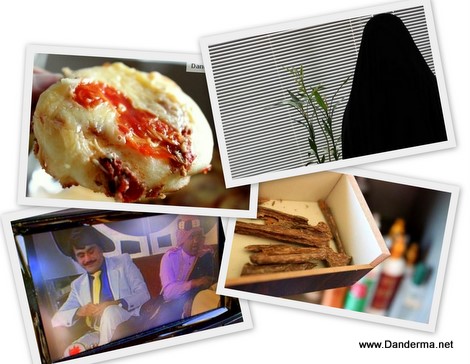 1- Hamburgers! In the 70's and 80's it was all wimpy, hardeez, and hungry bunny, in the 90's it was Mcdonald's, fuddruckers, Burger King, and Johhny Rockets. In the 2000's we first had the locals B+F, Burger Hub, and Slider Station and now the new burger franchises which keep on coming and coming! Get a Burger franchise and you will be rich 

2- Henna! No matter how many new beauty products and hair friendly dyes are invented. No matter how many hair treatments are used. The disgusting 7enna is still a favorite amongst Kuwaiti women! Its messy, it smells really bad, it gives your hair an orange hue, is impossible to wash out, and makes your hair as dry as a witche's broomstick! Yet women still use it! Why? Beyond me!
3- The 3baya! Even though it evolved from a 3bat raas to 3baya islamiya and gotten all jiggy with tons of crystals but the black fabric is here to stay. I personally a7eb 3bat el raas. Reminds me of the 80's jam3iya Look: Farg 3adel, Big Sunglasses, 3bat raas on the shoulders, an Egyptian dara3a in a vibrant color, and a wooden gobgab! Classic!
4- Mesabee7! No matter what era we are in, our men will always have an expensive mesba7 flying around in their arms. Not necessarily for prayers per say but its a must have acceossory. Now, cham wa7ed fekom inbag mesba7ah el kahrab bel dewaniya?
5- Bukhoor <3 La Jo Malone wala Air wick. Foggy bukhoor with its oriental scent always win <3
6- Bye Bye London Play! Almost 90% of the Kuwaiti population have seen it and those who haven't will have to see it because we still rave about it and laugh over it and use its names and phrases as quotes.
7- Pizza Qay9ar! The ultimate celebration food! Until this day I manage to find a plate of pizza Qay9ar in gatherings and buffets. Never ever goes out of style 😀
8- Ke7el elhnood. Even though there are a million posh brands of expensive makeup out there, the best most used Kohl pen is the one sold in the little Indian stalls in traditional souks. You can buy a dozen with the price of one Estee Lauder Kohl pen and they will give you the blackest best kohl rimmed eyes you've ever drawn.
9- Banak! No matter how many new munchies are invented and out every day, people would still buy banak from the guy 3nd el dowwar. Still block the traffic and buy a clear bag filled with salty little fellas that can break your teeth into two. No matter how many times you explain how banak is made, it is still bought and consumed when in season. Not a fan, ashwa!
10- Leggings! The fashion world has already left them behind, yet the Kuwaiti women still use them excessively! The fatter and more voluptuous the woman the more fond she is of leggings. They are using white and flesh colored ones b3d with really short tops and you have a live demonstration of the girl's jiggle test result as she walks around. Araf! Bs 3ad! El Ra7ma!
What else do you think that would never go out of style in Kuwait?
---
18 Responses to "10 Things That Never Go Out of Style in Kuwait"