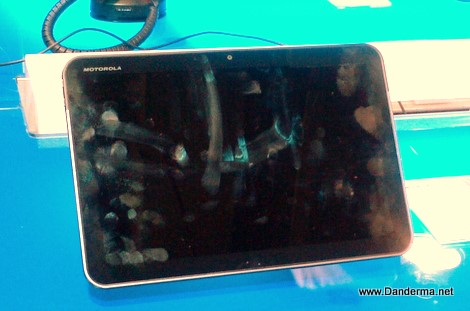 Whenever we walk into an electronics store my Butootee heads straight into the newest tablets or phones section and starts jabbing away at the touch screen. I have developed the habit of running before him and screaming "Don't Touch it! Shoof! Wa9ekh Wa9ekh" before he does. He however always ignores me and touches it anyways and he insists I try the device too! G63! Not in this life time!
I hate touch screens, specifically public touch screens because of the amount of grime I see on the screens. I believe they can be dirtier that the toilet especially if they are as dirty as the Motorolla thing I saw last weekend above! God knows why these fingers are greasy and where they have been last, or whom do they belong to! Why can't stores offer cleansing wipes for their devices like makeup stores do bdal hal galaga? This is disgusting, simply disgusting.
Do you touch electronic devices or touch screens?
---
20 Responses to "Would You Touch That Thing?"