A few days ago we were invited to the grand opening of BEST Al-Yousifi's newest and biggest branch in Al-Rain. 6000 square meters of electronics! Since BEST is all about Japanese technology they decided to invite a Japanese Sumo Wrestler, Yamamotoyama, to come to the opening and challenge the crowds

Madame Danderma, fashionably late as usual, arrived to the back entrance of BEST Al-rai to find a big hoopla: A pink tent, a red carpet, photographers and name tags.
Of course since we were late the bloggers had already challenged Yama and he was resting maskeen. Butootee only managed to take a picture with him. The man is HUGE masha2 Allah, weighs around 260 KG!
Even though I was late for the Sumo wrestling I was just on time for the BEST store tour! I stood for a long time in the Canon lenses and photography section. I liked this offer ALOT! A camera and a photo printer for 75 KD only, ya balash!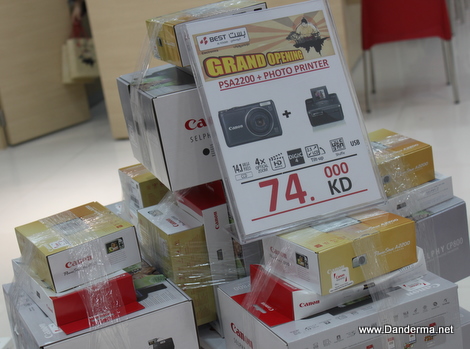 I stood even longer in front of the biggest screen in Kuwait. It is AMAZING!
I so wanted one! Guess how much it costs though?
183 thousands KD only. The good news is that the chairs and the surround system are included in the price :p
Faya9el is also available in the 2nd floor! Its perfect for purchasing a gift for newly weds or a new house.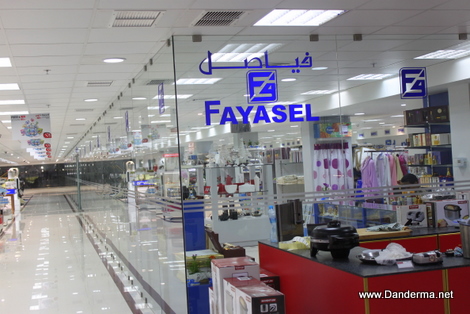 I wonder what this sign says?
In the end after a fun filled day we were given goody bags from BESt Al-Yousifi with a nice gift inside. Guess who was portrayed on the bag?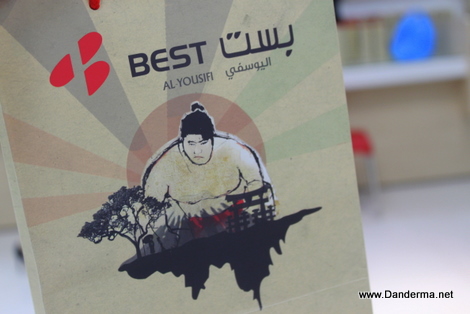 We had a great time and a really unique experience indeed! Thank you Mr. Abdulaziz Al-Yousifi, Miss Amtar Suhail, Mr. Omar Massouh for your invitation. Wishing you the best of luck

---
---