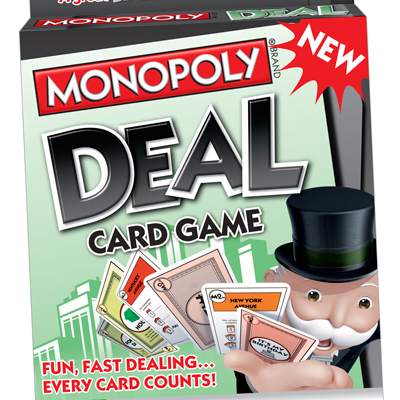 Have you heard about the latest Kuwaiti Habba? The Monoply Deal card game?
Apparently the Kuwaiti population are going gaga over it. Fantasy world has sold out of it and the moment they get new stock they sold out of it again. It sells for around 3 KD but some people are buying it and reselling it for 20 KD!!!
It is also sold out abroad, even in the Hamley's UK! You can order it via amazon though and I might just order one for myself to play with it and see what the fuss is all about. I love Monopoly, ever since the 80′s it was my favorite board game of all time. I wouldn't mind buying the card game and playing it with whomever wants to play

Do you have the Monopoly Deal card game? Why is it so addictive as they say? Where did you get it from?
---
---