On 10 November there was suddenly a spur of attention regarding the date 11/11/2011 and there was an announcement that the newly completed Burj Al-Hamra will celebrate its completion on that date with a spectacular lights display starting from 7 PM till 12 AM. I predicted that it would be very crowded yet my Bu Tootee nearly dragged me out to see them fa I took my camera o went.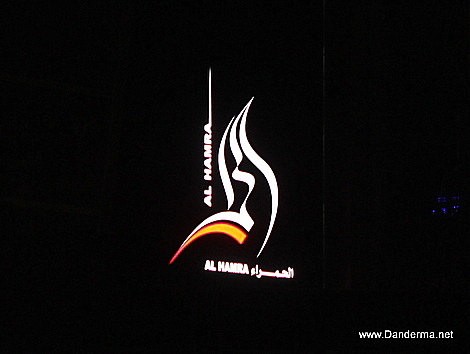 We arrived there at around 7:02 PM and I expected to see a pandemonium. All I saw was a police car blocking some entrance and a few lights dancing around the tower. We drove to an empty parking lot underneath the tower and I started taking some shots but since I am not a pro photographer and the weather was a bit dusty mine turned out quite meh. Here are some of the pictures I took that night.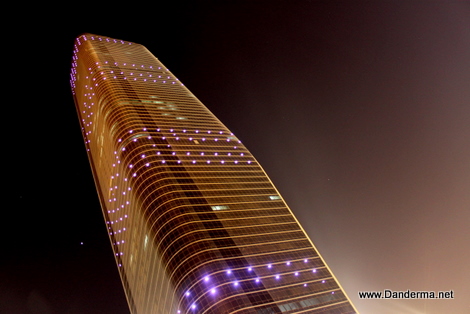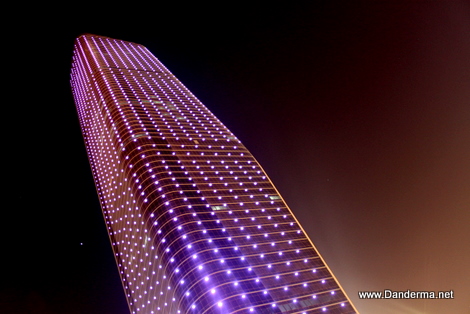 The lights danced simply around like that for a long long time. It was actually boring!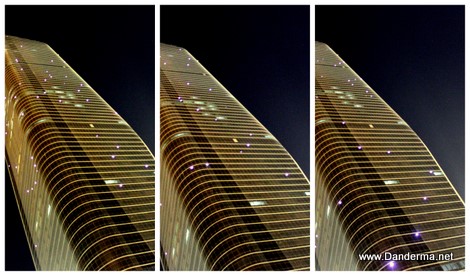 All in all we had a good time but I expected way more. I believed it was going to be a spectacular display of lights with fireworks and flash lights, something similar to what they've done on Kuwait Towers last year. The lights display we saw wasn't much different than the different displays on neighboring buildings that are going on every day. It wasn't that special but it was fine.
---
2 Responses to "Al-Hamra's Light Display Night"