Remember my post where I asked for help in finding a place to make my Bu Tootee 7ajj giveaways (post)?
I was running out of time and I was in the Avenues the other day with Ansam & Pink Girl having breakfast when we decided to go look for giveaways in either Pierre Marcolini or Dean & Deluca. We went to Pierre Marcolini and there I've have decided that I've found all I need for a tasteful simple yet elegant 7ajj giveaways.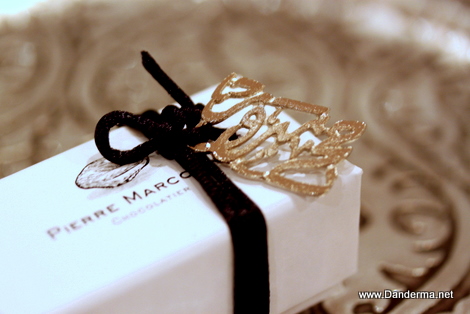 I chose the box with 3 pieces of chocolates inside. I asked for the white box with the black ribbon on the side. I liked the simplicity of the colors. They didn't have anything that said 7aj or whatever so I had to buy silver pendants that says "7aj Mabroor" on them o attach them myself.
I asked for the chocolates to be delivered on Saturday at 6 P.M. so I would have time to attach the little 7aj Mabroor pendants and they were at my door step precisely on time! Wonderful service.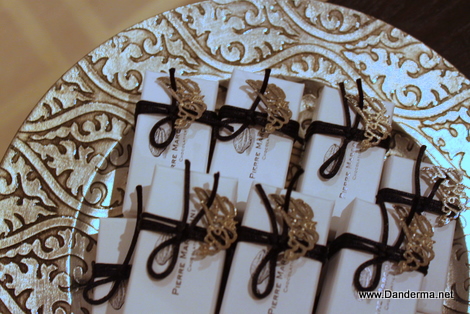 Then I piled the chocolate boxes on a round engraved silver platter I had et Voila! The giveaways were ready! Simple, elegant, delicious, and simply delightful.
Inside three different chocolate flavors. Each more delicious than the other. Yum!
El7md le Allah 3la el Salama my Bu Tootee

---
---