http://schottremovals.co.uk/461-2/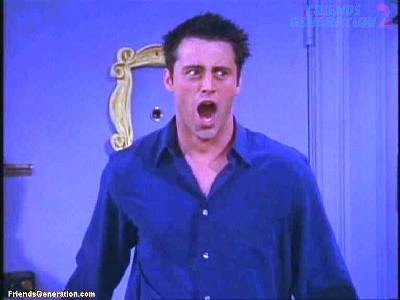 Remember the golden days… when we had new episodes of friends to look forward to?
I am a big friends junkie by the way…
I, being a UK person and not a US person,  have never set foot in new york before. Yes i know what a pizza in britian or italy is like, but never a new yorkean one.
O im the kind of person ile loves food. When i see a show where people eat food, i crave what they are eating. Except for meaty stuff since im a vegeterian y3ni.
Anyways, can you count how many times did joey tribbiani eat pizza in Friends?
Do you remember that huge, bubbly, goey pizza he used to bring, o every one would take a piece or a slice, and we would have nothing over here but call 2465050?!?!?
Well not anymore!
Yesterday at the avenues, 3ogob ma la3at chabdi min il sales person, we found a new pizza place. Now dont get me wrong, i am not that much into "reviewing food" as im not a food critic y3ni. But we tried to pizza place in the new food court. By the way in the scale of food courts, avenues new one rocks! i hate food courts and im insulted if im told to sit in one, but so far if u sit far away near Johnny rockets, it becomes bearable.
Anyways, its a new pizza parlor , nina pizza or something, i didnt catch the name really but its between crums and antie anne's pretzels. Ma 3ndohom ila margharita, pepperoni, veggeterian, and supreme thingy. Fa i took the margharita as i believe that the pizza must be a plain margharita pizza in order to feel its a pizza. Nothing on top. Perioud. bs 6b3an this is my beliefe. and the PIzza was GOOOOOOD
I was imagning myself in friends apartment, sitting with them, eating this pizza, hogging a whole pizza box for my own, and screaming at anyone who comes by "Joey Doesnt SHARE FOOD" … now i feel what u mean joey…
and if you have guessed correctly, not im not matchstick thin. Not even close. and i love pizza. and chocolate. and i have rules regarding eating pizza in Q8… never eat pizza in here. Only in UK or Europe. It is just aisnt pizza. Just like Joey would say regarding low fat mayo "It is not mayo" … but from now on… i am making an exception. This pizza is good.
oh and if you do not like the taste of cheddar cheese. Then dont try it.  
So whats next? Im planning a new kind of Qraish, just for me special qraish. Wont eat anything for a day. Friends Episodes, notibaly ones with pizza. Buy one margharita pizza for my self from that place, o a jug of diet coke. o Sit alone watching it o eating my pizza 3laaaaaaaa ra7tee until the wee hours of morning 😀
P.S. Picture taken from FriendsGeneration.com
---
0 Responses to "Joey Doesnt Share Food!!!"