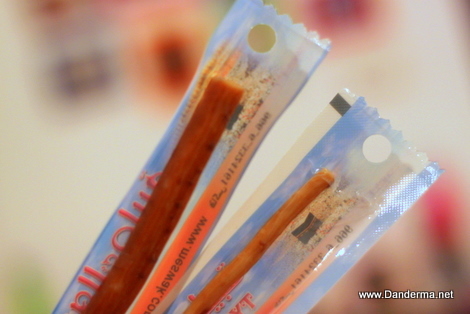 Part of my 7ajj soo'3a was two different sticks of Meswach. My Bu Tootee had actually returned home with several boxes of Mesaweech as souvenirs!
I have never succeed in using Meswach before. Bu Tootee says you have to bite it and chew it and use it as if its a brush. However all I get is pieces of wood breaking in my mouth. They say its very healthy and beneficial for dental hygiene bs I don't think anyone in the modern days knows how to use it let alone actually using it.
Do you know how to use a Meswach?Have you ever tried it before? Any tips?
---
12 Responses to "Do You Know How to Use a Meswach?"