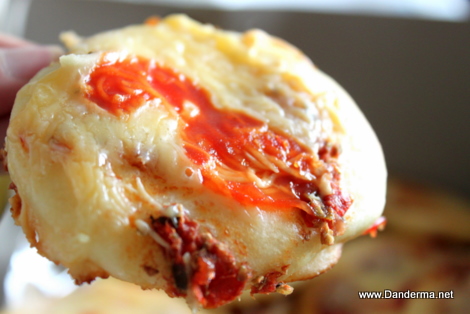 Its officially cold, its almost noon, and my freezing stomach wants some warm comfort food! Thursday is here and the long 3 day weekend is about to start! What are you planning for lunch? Eating in the office? Bel zwara? At home? Skipping lunch? in the Chalet? Outside somewhere?
So let me ask you the eternal daily q8y question: 'Shino '3adakom?' I am craving soft soft soft bubbling hot pizza Qay9ar freshly baked and just out of the oven. I want to sit in my car, cradle the warm box and feel its heat burn my lap, open the lid and breathe in the powdery doughy cheesy distinctive aroma of Pizza Qay9ar. I want to extend my hand and choose the gooeist, messiest looking pizza slathered with sauce and cheese, lift it up gingerly, and stuff the entire thing in my mouth! Ahhh pizza Qay9ar, soft spicy tangy pizza Qay9ar… ako a7la min pizza Qay9ar eb hal bard?
P.S. The best pizza Qay9ar is made in their Qurtoba branch. Don't go anywhere else, just don't bother. Either eat it right or don't.
Shino '3adakom?
---
---