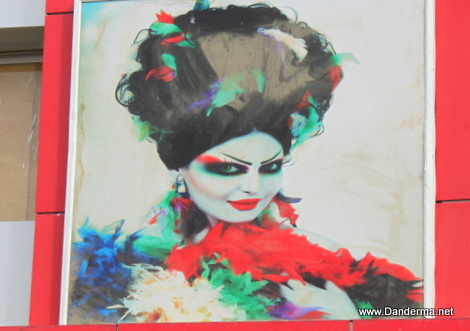 One of the things we enjoy doing is taking long car drives, exploring new things and finding absurd things. Last weekend after breakfast in Ayyame in the Village we drove around f7a7eel and Mahboula and reached the famous Mecca street which is equivalent to share3 el ma6a3em in Salmiya. I saw many interesting things o thought of sharing them with you. Enjoy 😀
Very long name for a baqala!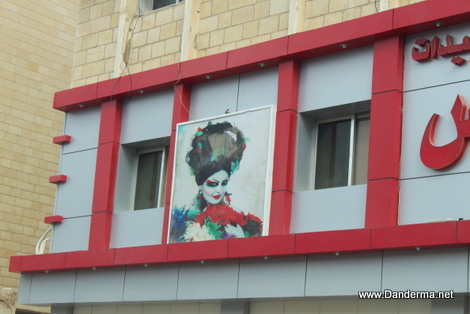 A big saloon has this very beautiful made up lady as an ad. If I was an MP I would ban such pictures from being shown, ra2fatan b7al el nass!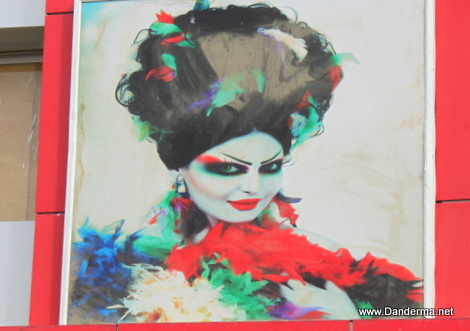 If you love this look let me know and I will give you the name of the saloon :p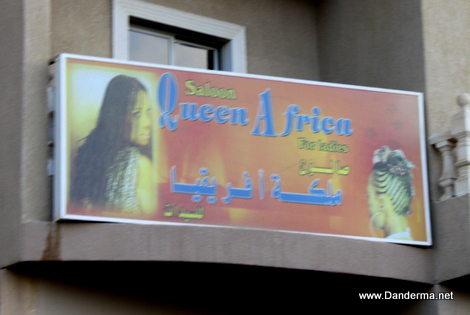 Another saloon… queen of Africa!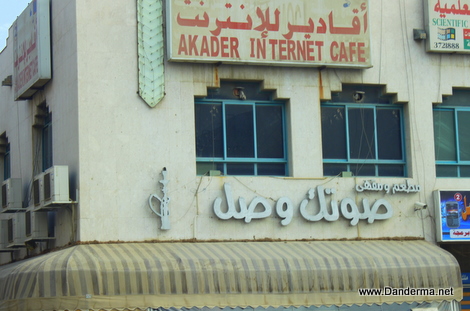 9ootik we9al cafe. Bu Kharshad shakhbarah chinna ekhtefa?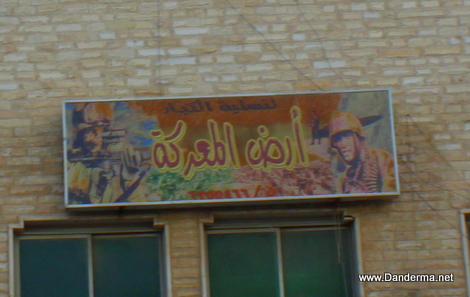 Arth el ma3raka. I sincerely hope its like Salmiya's Arena and nothing else like ne3el o syoof or something.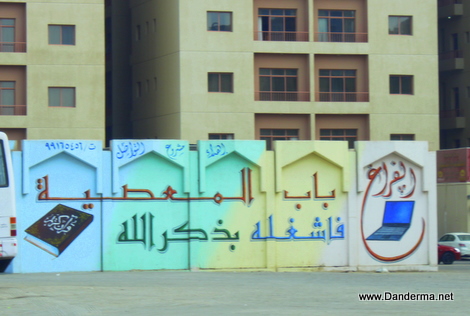 El fara'3 o 3arafnaha. Walaw inah its debatable. Why is 7arf el'3ain wrapped around a laptop ballah? Haven't they heard that the Holy Quran is now available on laptops o that ako one million Islamic websites all over the net? God I hate those ads!
I have more… stay tuned :p
---
12 Responses to "A drive in Mecca Street"