http://cyberblogue.com/direct-access-stuck-at-connecting-windows-2012-r2-windows-8-1-client/
Held in Al-Amricani Cultural Center (post) and will be open to the public in February 2012 "Treasury of the World: Jeweled Arts of India in the Age of the Mughals" is one exhibition that took my breath away.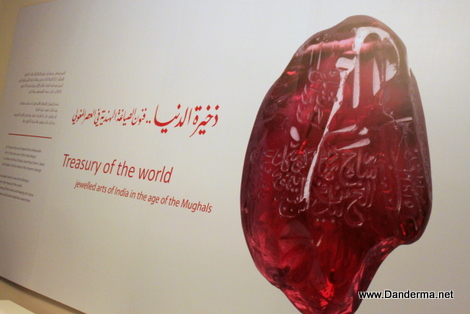 Featuring more than 500 exquisite objects of Mughal jewellery from The Al-Sabah Collection of Kuwait spread over 13 showrooms, it is a fine way to spend an evening in Kuwait. For example, checkout this golden coin that weighs… 12 kilos! Yes 12!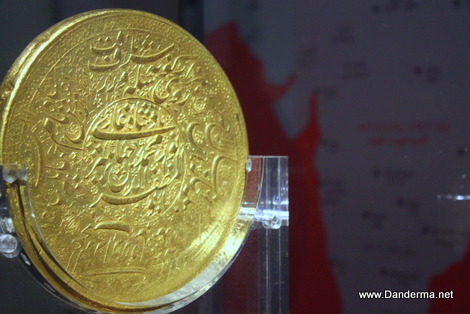 A tiny oil lamp that looks exactly like me9ba7 3la2 el deen!
A jewel encrusted Quran Case. So pretty!
A beautiful bracelet. Reminds me A LOT of a KJL dragon bracelet that I have.
Those pretty priceless jewels were placed on the turbans.
Silver and gold bowls that were used as – believe it or not- sheesha bases! Yes gold sheesha base!
Beautiful jewel encrusted daggers! Imagine that those pretty blades had already drawn blood!
Ba'3ma

Heavy Jewels!
Jewel encrusted shield.
This dagger has an interesting story. It was stolen during the Iraqi invasion in 1990. Then in 1996 it appeared on the cover of Sotherby's auction catalog (story link) ! It has since then been recovered thankfully but there are still a lot of stolen similar pieces. Including the largest emerald that exists!
Speaking of emeralds there were many tiny emeralds and rubies on display with fine detailed engravings on them. This one is a closeup!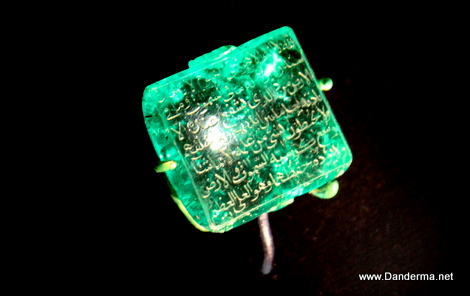 Pretty Axe!
This beautiful priceless golden baton heavily embellished with rubies was used as a… fly swatter! Imagine! Makashat thoban!!! They would attach some horse hair at the end and use it to swat the flies away!
Golden rings.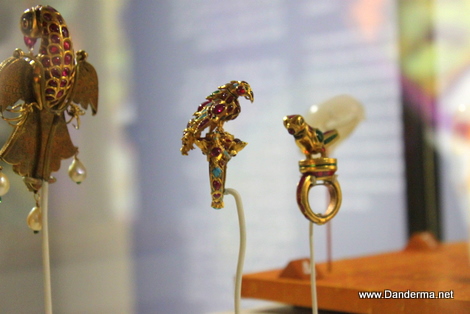 A back scratcher! I want one of these :p
More photos of the exhibition.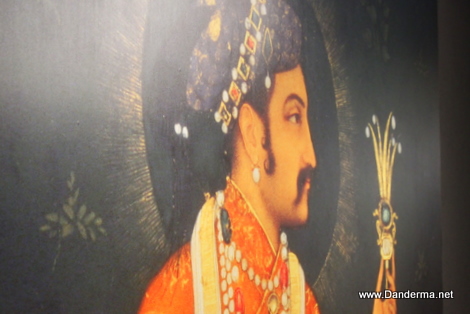 Kudos on a job well done by DAI! I would love to visit again in February when its finally open to the public. I do however think they need to provide portable audio guides in Arabic, English, and maybe French for visitors to listen to when they check the exhibition. Also I wish they had a gift shop in Amricani with items inspired from the collections, like knockoff Jewelry, book marks, fridge magnets, books, brochures and that sort of thing. Other than that I think the place is perfect! 
Treasury of the world exhibition is held in Al-Amricani Cultural Center, Gulft Road, and will be open to the public in February 2012. For more information you can visit For more information DAI's Facebook Page (
link
) or follow their Twitter account @DAI_KUWAIT or follow them in Instagram @DAI_KUWAIT
---
6 Responses to "Treasury of the World Exhibition in the Amricani"