buy prednisone online for humans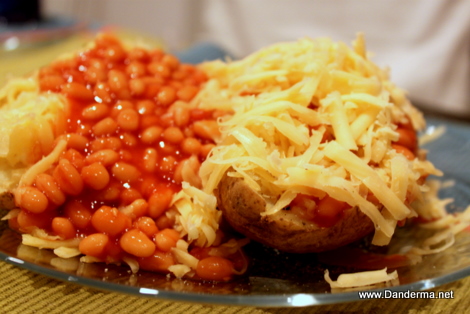 buy Pregabalin 300 mg cheap Whenever winter arrives I get a craving for potatoes. A strong irresistible craving that cannot be satisfied until I bake myself a big fat potato and turn it into a Jacket Potatoe. There is nothing better than a steaming Jacket Potato to warm your insides in the winter cold.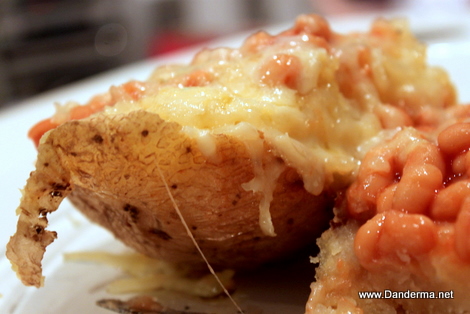 In the late 80's and early 90's the Jacket Potato was the it meal in the UK. Whenever we went somewhere we would find a place that sells it. Somehow there is only a handful of places that does sell it now a days and mostly are department store cafes, BHS or Selfridges 4th floor restaurant for example. But we've been making them at home forever now. All you need is a big fat potato for baking and the toppings. That's it! In my case I liked Heinz baked beans and sharp grated cheddar. The more aged it is the tangier and better.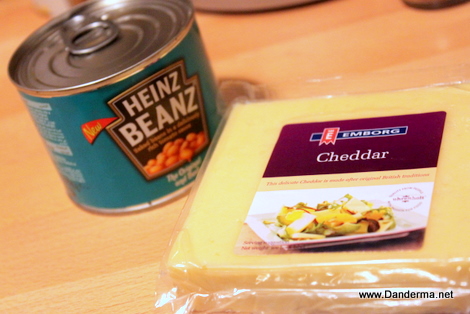 Everyone can make Jacket potatoes. Including Rachtel Green in Friends who can cook only one meal "Jacket potato and diet coke". All you have to do is wash the potatoe, poke it, and throw it in a hot over for 45 minutes to one hour. You can wrap it in foil if you want but the skin will not be very crispy then.
While it cooks prepare your toppings. It takes 5 minutes. Heat the beans in a pan. Then grate the cheese. Very hard work :p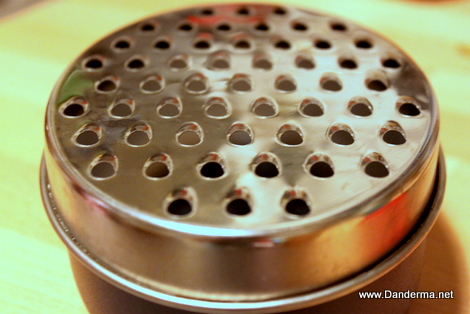 This is the hardest part of the meal preparation, grating the cheese!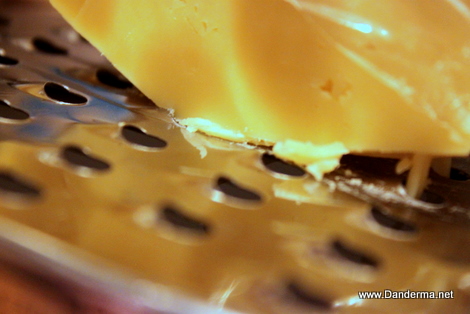 I don't mind grating the entire block of cheese and using it on one jacket potato. mmmm <3
When the potato is done I take it out of the oven and directly on the plate.
Unveiling the golden baked beauty… smells good!
I crack it open in half with a knife.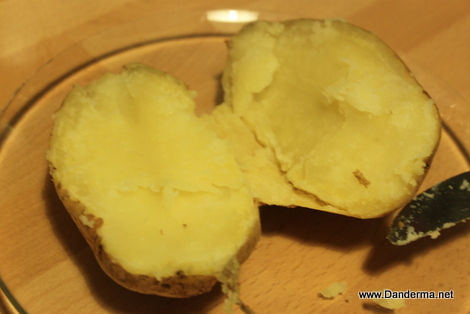 With a fork I grate the potato halves, then sprinkle salt and black peppers.
I usually add the cheese on one half and baked beans on the other half.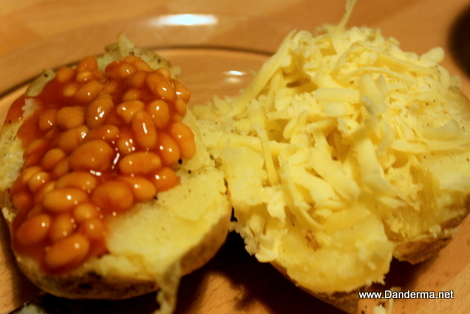 Then I add cheese on the beans topped half and beans on the cheese topped half.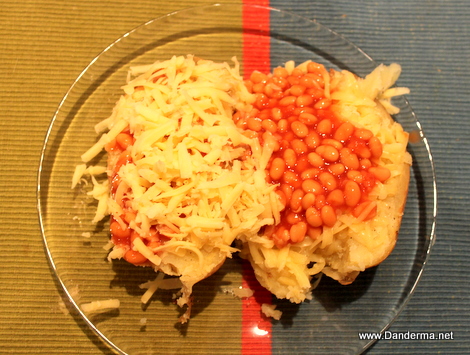 And Voila! The dish, the amazing amazing dish, is done! Is there anything easier to make on earth? It shouldn't be called a recipe a9lan!
I don't know how describe the Baked Beans taste. But its good and gives the slightest sweetness to the dish.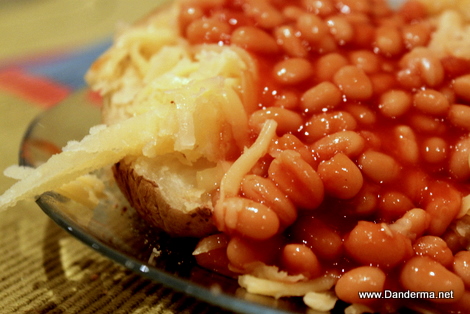 Now I like baked beans. In the past I liked sweet corn. My cousins and siblings all love the little prawns in the cocktail sauce which I won't eat in a million years! However we all agree that we must have cheddar cheese.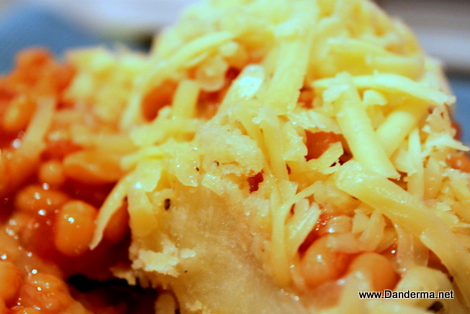 Proper cheddar cheese that is and none of that canned Kraft cheese. If you keep it for a while the cheese will melt. I like my cheese a bit melted and not entirely melted. Have to eat it fast now.
The best part? The crispy skin! I love love LOVE the skin <3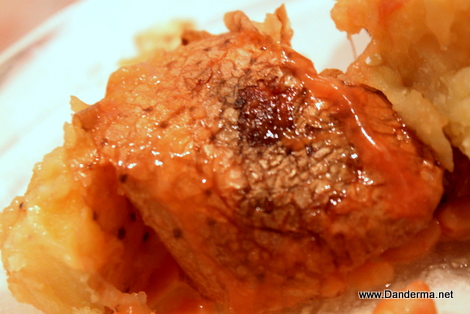 The perfect bite *sigh* I love Jacket Potatoes to the point of wanting to include it in my menu if I ever open my own restaurant!
Do you like Jacket Potatoes? How long has it been since you've last eaten it? What's your favorite toppings.
---
20 Responses to "Recipe: Jacket Potato"