http://frescohealth.com/product-category/products/
buy generic ivermectin You know I am really not a fan of local designers artistic creations which in 80% of the time are nothing but mere khalajeen. I don't even own a dara3a nor have I waited for any dara3a "collection" to come out. But the other day I saw something that caught my eye and made me really want to buy it. The Qumar 14 winter bisht, this picture in particular…
I don't know if it was the cold, or the way the model had hugged the bisht so tightly, or the fact that it felt so soft, warm, and cosy. All I know is that I had contacted the designer right away and practically stalked her until she sold me one the moment it was ready for sale.
Initially I was torn between the purple and the brown but then I have this theory that the most beautiful color is the color designers use to showcase their items so I went with the brown. After all I hate purple and I love browns.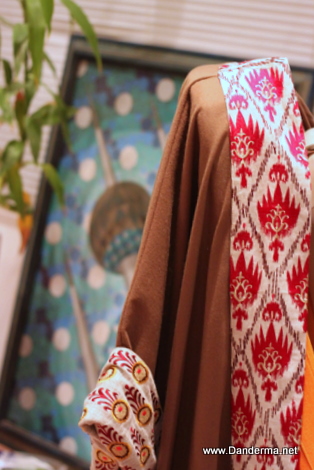 Ever since I had received it I've been wearing it non stop and its so comfortable and warm <3 Especially since I haven't been feeling well lately so my winter Bisht became the perfect portable and wearable blanket for me.
Not only is it warm and comfy, it is also so pretty! I keep touching the sleeves and tucking them in and out, marveling at their beauty.
The good thing is that the sleeves do not cling to your wrists so you can move your arms freely -o atmaqa6 eb kaifi-.
Also, the bisht material even though very warm its not wool based -I think- and if it was then its not the kind that makes you itch. My body cannot tolerate wool and I avoid it like the plague. But this Bisht doesn't cause me to itch at all.
Never have I before wanted to poses another blogger's photography style. Yet when I was taking picture of my luscious new bisht I wished I had Me Blogging's eye for beautiful style details and photography techniques Masha2 Allah.
Masha2 Allah la elaha Ella Allah Me Blogging is the only one who could truly bring out its full force of beauty while using a camera lens. I need lessons girl, I mean it :p
Beautiful work by Qumar 14. I love the brand's name too. Thank you so much for a job well done and I wish you the best of luck!
Eshraykom ib Bishty el7lo?
To view the rest of Qumar 14's Winter collection you can check out their facebook page here (link) or follow them on twitter @Qumar_14 and you can view the collection and try them in person now at the Pretty Little Things Expo currently held in Villa Mini Boutique in Adaliya, block 2, Abdullah Alhajeri street, house #16. The Expo is held until the 8th of December from 4 PM till 11 PM.
---
14 Responses to "My New Beautiful Warm Cosy Winter Bisht"