http://servuclean.com/2011/12/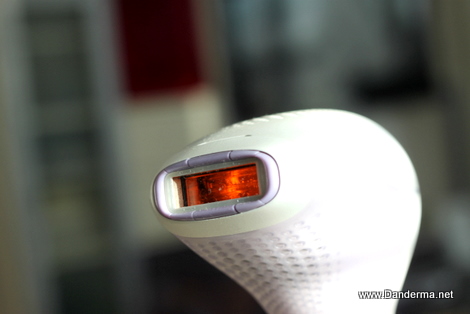 I will ask five questions in the end of this post. The answers should be derived from this posts contents and should be easy and straightforward. The commentors who get all five answers right will enter a draw today at midnight which will determine the winner. I will not approve comments on this post until midnight also so people don't read each other's answers :p
The competition is open until 11:59 PM on Thursday 8 December 2011. So here goes, read the post first.
When I received the Philips Lumea box that I am giving away today, I couldn't help but compare it to my Philips Lumea box which I bought from the UK.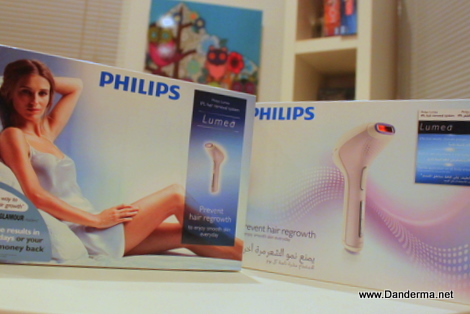 My UK purchased Lumea box on the left has a picture of a pretty lady wearing a nighty on it. The box of your Lumea will come with a picture of Lumea only which should be exciting enough for the Arab population :p
My UK Lumea also comes with a reassuring 60 days results guarantee or your money back + 87% of Glamour magazine readers say it does work. We do not have such an offer in Kuwait but I assure you that it did work for me. It really did. But this should be reassuring in Kuwait because I checked where both Lumea's weremade and they were made in the exact same place.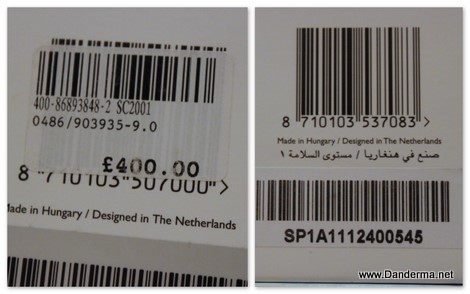 Another similarity I noticed was the Skin/Hair guide for the Lumeas. Both were identical and in English of course. If you want to participate in this competition please check the guide first to determine if the product is suitable or will be effective for you.
Another difference I noticed that on the UK box they give an estimated life time for the device by stating the number of times the light bulb of the Lumea will work. It doesn't say anything like that on the Arabic Lumea though.
Now let me show you what comes with your Lumea package based on what's inside the Lumea UK package. A Lumea CD.
A user guide of course.
A purple travel bag which I've never used before. My Lumea is kept in a beautiful clear acrylic box of her own like a princess :p
and a progress sheet and monitor for you to keep track of your Lumea usage. For best results you must use your Lumea regularly every two weeks on the same spot.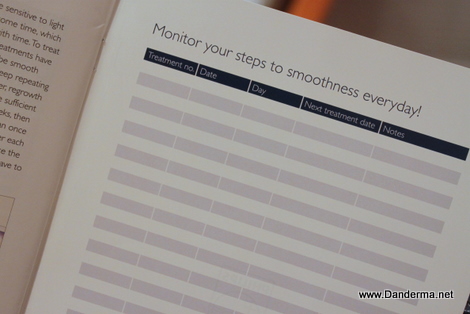 One more piece of information for people who want to use the Lumea then its questions time.
And the post is done. All you have to do is answer the five questions below by leaving a comment and wait till midnight. Good Luck 😀
Question 1: What comes inside the box of the Philips Lumea with the Lumea device?
Question 2: What is the estimated life time of the Lumea lamp in number of flashes?
Question 3: Where were the Philips Lumea of Kuwait and Philips Lumea of the UK made?
Question 4: Will the Lumea be effective on Light Blonde hair over Mid Brown Skin or not?
Question 5: How much, in sterling pounds, did my Philips Lumea cost when bought from the UK?
Did you answer them? Easy mo? Double checked your answers? OK then again good luck and wait for the winners announcement tonight at midnight. You might be the winner of this lovely gadget tomorrow. Stay Tuned 😀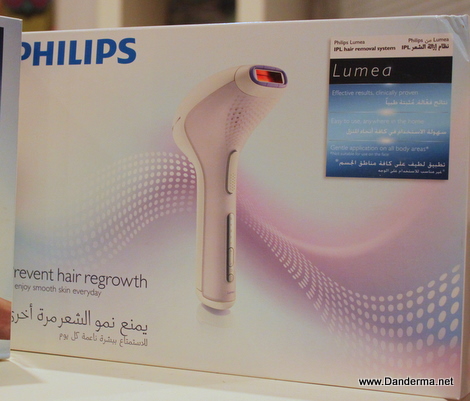 ---
2 Responses to "The Philips Lumea Competition… Answer now to win"