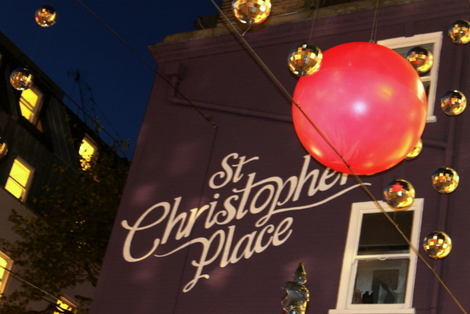 Though I didn't take many pictures of London this year since I've been very sick with a bad bout of flu I managed to snap a few unsatisfactory shots of St. Christopher Place's decorations. The theme for this year is Disco!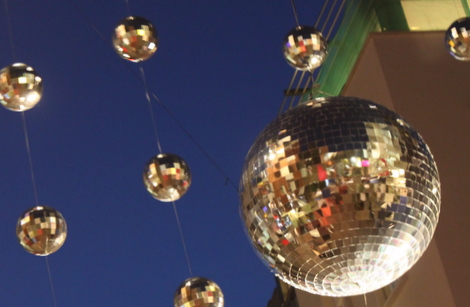 Though not very Xmasy in nature but they are very beautiful indeed! Little disco balls turning around and reflecting light all over the place! The walls, the people, other hanging orbs!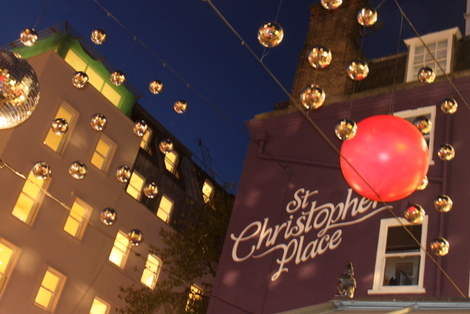 The entrance from Oxford Street. Bathed in purple lights.
The other end of the place.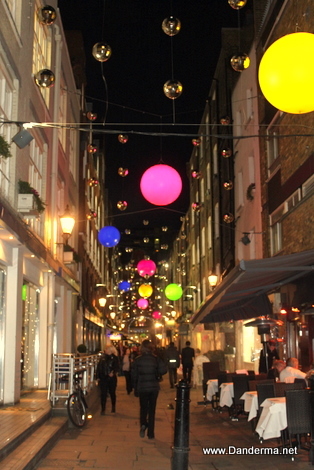 So beautiful <3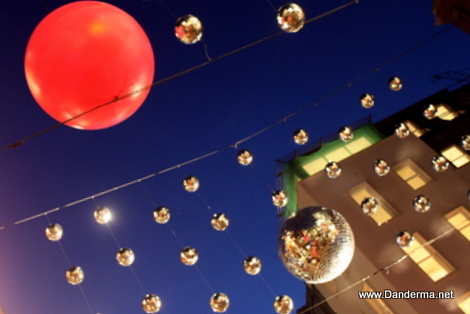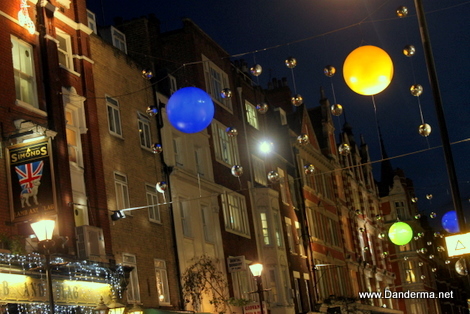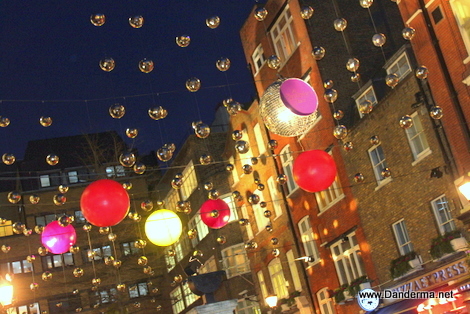 I've also posted about Xmas Lights pictures last year of Carnaby Street (post) and other London Streets (post). Always beautiful, always.
---
---