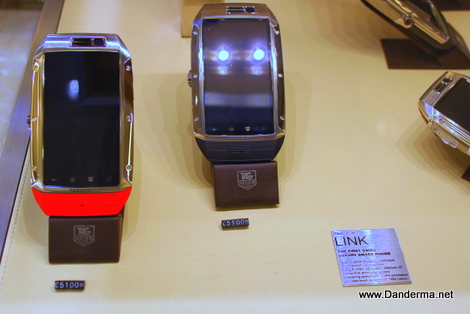 While I was shopping in London I saw a mobile phone called link that belongs to the Tag Heuer watch brand! Never knew that Tag Heuer made mobile phones! It is deemed as the first Swiss made mobile phone with a whooping price of £5100! Yes you read that right. Five thousand one hundred sterling pounds! Yikes! So what do you get in exchange for those five grands?
Still didn't sell me over. I would have bought the phone if it was sold for, lets say, 200 KD but 2500 KD is a bit too much for a new emerging mobile phone from a Swiss watchmaker.
I wonder if they sold any phones at all? Would you buy a Tag Heuer mobile for  £5100?
---
11 Responses to "Would you buy this mobile phone?"