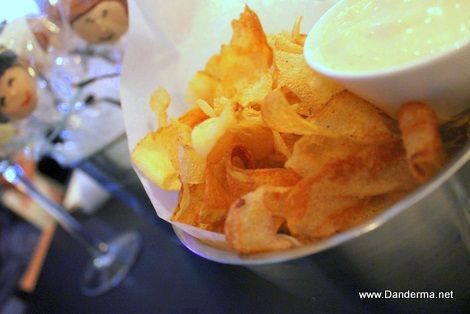 We were invited by 7aji Dude's blog to a bloggers dinner in Vinny's, 52 Degrees, to celebrate the participants and winners of the "Cutest Baby Picture Competition". I didn't participate in it 7safa since I was travelling but I was glad I got an invite as I missed my blogger friends and wanted tosee them all

Danderma, fashionably late as usual no matter how hard I try, arrived at nearly 8 PM while the invitation said 7:30! I walk into Vinny's to see a lot of familiar happy places. Dudette from 7aji Dude blog our host for the night handed me a carnet with my blog's name and a description that I loved 😀 Nice touch!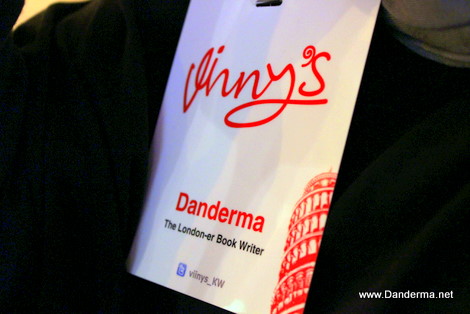 The Stupidest thing ever happened. After saying hello I noticed that I didn't bring my camera with me! My brain is scattered all over the place lately! Luckily Swera has a great taste in cameras and owns a Canon she was willing to share with me! Surely that saved the day! Thanks girl, I owe you one big time!
Bloggers who came early were served juices. I heard the pomegranate was a hit.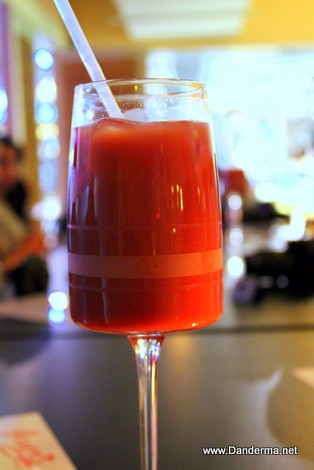 Chips and dips were available at the table as well.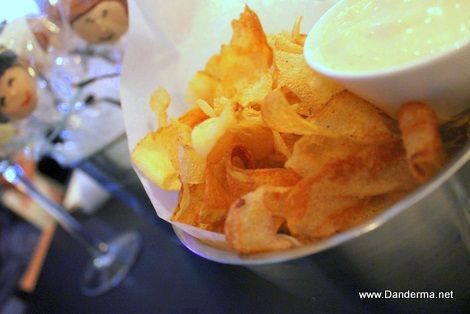 Do you happen to notice the cake pops in the background of the above picture? It was a tub of cake pops made after the pictures of the bloggers who participated in the competition! Very cute indeed!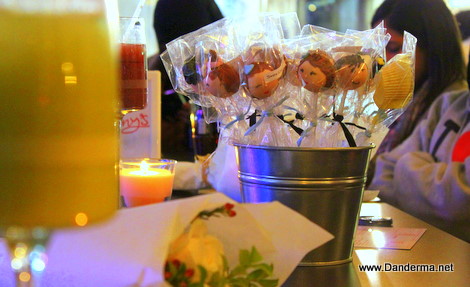 As we sat around chatting and laughing we were served dinners. The appetizers we got were a baked mushroom, a baked chicken and pesto pie, and a rocket salad. I loved the baked mushroom. A great addition to the Vinny's menu.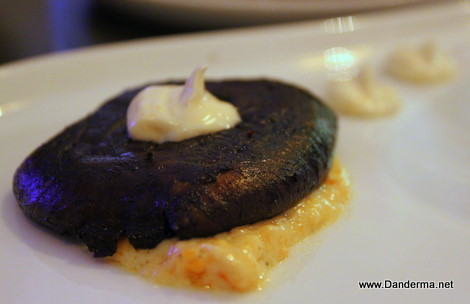 There was two kinds of pizzas: one Margarita and one with meat. I had a slice of Margarita.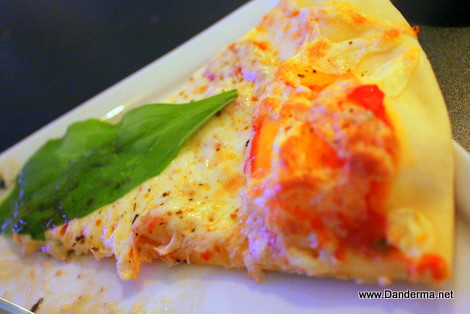 The Spaghetti when it arrived made everyone happy and when Ansam was trying to serve it and held the spaghetti strips up high you could hear camera clicking a mile away! It was delicious but it was made with meat 7safa so I couldn't have any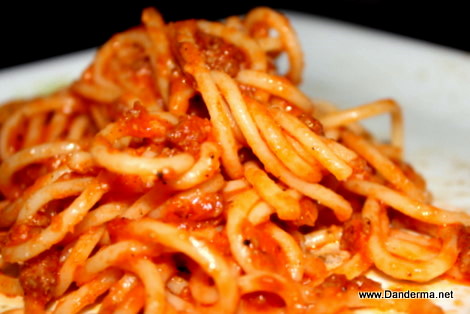 Just as I was having a serious craving for pasta -spaghetti in particular- a huge plate of Pink Penne was placed in front of me by Vinny's owner Bader Al-Kulaib as he said "You like the pink pasta, right?". He remembered me! Plus he remembered what dish in particular I liked! And I just mentioned that on Twitter and not even in my blog! I was touched really, very touched indeed! O devoured my pasta ebroo7ee :p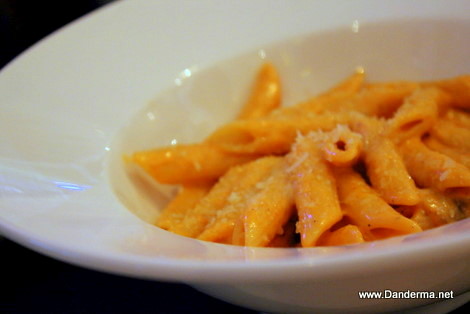 The dessert from Vinny's was the Kinder Pudding! It came with strips of white yummy thing running down the side and then I had a hard time taking a picture of it alone, being attacked by bloggerettes and all!
I managed to take a picture of my bite. Kinder Chocolate Pudding? It RULES! The best thing I've had all night! I almost polished off the entire bowl -loma elfeshela y3ni-.
Dessert didn't mean the dinner is over as there were two more surprises: The first is that we had all received a blogger discount cards from Vinny's with our blog names types on it. I am so going to abuse it on ordering kinder puddings insah2 Allah :p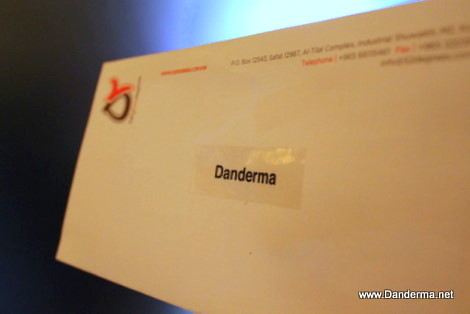 and the second was a huge cake from November Boutique with the winner's picture on it which just makes you laugh all over again 😀 I stole the picture from Pink Girl's blog, 7abeeba ma etgol shay

After a night of good food, good company, and laughter we left happy and content. Congratulations Pink Girl for winning the Cutest Baby Picture Competition. Thank you 7aji Dude blog for everything, it was a blast! Thanks to Vinny's and its owner Bader Al-Kulaib for making that night a great one indeed and your attention and good food! Best of luck!
---
9 Responses to "Celebration: Bloggers Night at Vinny's"