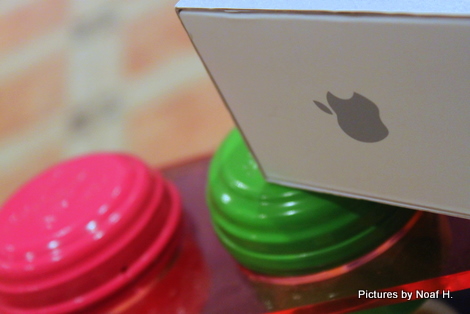 Just arrived from the USA is the gift to be presented to the owner of comment 20,000 on my blog! The count down has started already and the gift is something spectacular from Apple that I have just received myself today. It is not an iPhone and not an iPad since almost everyone in Kuwait has those available.
I have a good feeling that we will see the winner before this weekend. Just leave a comment and you may be the lucky winner! I have however some points regarding the winning comments:
1- It has to be a real comment. Nothing like Yay or Thanks or
. It will not be eligible.
2- Winners of the 10,000 and the 15,000 comments will not be eligible either. Sorry guys

3- This goes without saying but hate and rude comments will not be eligible either.
4- My ego is not looking for praise either. Comments saying how amazing I am out of no where won't be eligible. Just comment normally people.
5- I won't be mailing stuff abroad so unless you have someone in Kuwait to pick up the Apple thing I will not consider the comment.
So comment away and best of luck to everyone!
---
---