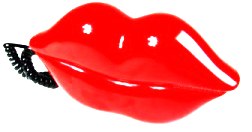 Yesterday, i was standing in the middle of the food court in the Avenues with butootee, trying to decide which muffin/cookie/sweet to smuggle in to the movie wolverine, when butoote's Zain phone line rings…
He has his zain line on an old phone with no saved names and he usually answers without knowing whose who…
Butootee: Aloo
Woman: Aloo? Butootee?
Butootee: ee min ma3ay?!
Woman: Wyak Khaltik A…
Butootee doesnt have a khala called A, but his mom does yet she doesnt really call people much on the phone? Anyways butootee decides it's her o he must be polite and all…
Butootee: Hala khaltee ishloonich?! 3sach ibkhair?
Woman: El 7amd le allah… Which da2era intekhabya are you
Da2era intekhabiya?!?!??!?!?!?!? Khaltah A shako bel intekhabat?! She barely comes out of the house!!!!
Butootee: Hmmm il Oula … laish?!
Woman: Mino ib ta36ee?!
Butootee: Madry yeseer khair… laish?!
Woman: Ma awaseeeeek… 3a6 morash7na flan il flane (insert the name of a veteran morasha7 who has been in the parlimant for ever!!!!)
Butootee is now confused… khalta A aslan doesnt live in the first da2era, o malha sho'3ol bel intekhabat… wala laha ay 3elaqa bel morasha7 il flanee la min gereeeeeeb wala min be3eed…
Butootee: Insha2 allah…
Woman says good buy and hangs up!!!
He checks his other phone, this is NOT the number for his khalatah A, and he doesnt know that woman.
Now…
Time for me to explode…
Intaw ma test7oon?!
Shino ya3ni mara '3areeba itdeg 3la raylee telehone, ta3al ya flan rashe7 flantan
ta3alaw… 7amlatkom ma feha ryayeel?!
La walla sej?! 3adi?! il 7areem te6awaraw o gamaw yedagdegon 3la il ryayeel?!
mako ryayeel yedagdegoon 3la il 7reem b3d?!
Shino ihe il salfa shorba?!
Awalan ma sema3na 3omorna bel q8 inah a woman tarketh wara il ryayeel itgolohom rash7aw flan il flanee… le ana il 3orf inah il ryal ilee mafrooth sar lah 70,000 senna yentekheb min gabelna abkhas minnah i7na ilee sarlena only 3 years ok?!
Thaniyan 3la ay asas intay itshofeen il raqam, terfe3een il sama3a, o itsolfeen m3a raylee o itdegeen?!
Ib amr mino?!
Ana yoba mara '3yora… ana ma artha raylee aydagdegon 3leeh 7reem mini o il darb o malah da3ee… il yoom hathee il mara daga, and no being oldish woman doesnt make it ok, hal ayam mootha il 3yayiz yetzawejoon toy boys…
Ana nagsa ibnee b3d yedagdegoon 3la raylee?! 3la intekhabat?!
b3dain ako ryayeel ma yesadgoooooon 3la allah mara tagzeb il sema3a o itdeg, o 6ag 7anak… laish tefte7oon il bab le hal mashakil
o intay SHAKO oho mino ib yentekheb?! shako goleelee shako?! ib amarat shino yegolich…
o khalas? geltelah intekheb flan khalas bey6ee3ich?!?!?!? What if he didnt say insha2 allah?! shino kentay betsaween?!?! Haaaa
Ish yeswa 3leekom ityekom mara kawliya itshek ib her husband, i itdeg 3lekom min yedeed… walla raqam '3reeb in my husbands phone, o itwareekom njoom il qayla?!??! Wella ityekom il lajna il nesa2ya o itshamekhkom…
ana tra 3la washak kint asawee call back o azefha… o agolaha next time in refa3tay il sama3a 3la my husband la itlomeen ila nafsich… but i do have an ounset of self control… '3airi tra ma 3ndohom…
La itmaskhoonha… o la it6awlonha o ihee gesera
o yekon ib 3elmkom… Butootee kan aslan beya36ee her morasha7 3la bu mokhathram
Lakin now… 3ogob hal halaga o il mosakha… ma ra7 yeshof il soot… gal3etah yestahal…
6alat o shamakhat… 3jeeb walla!!!
---
17 Responses to "6alat o Shamakhat Ashoooof?!"