http://skywaysmedia.co.uk/photography/
http://tempforcegainesville.com/wp-content/plugins/ioptimization/a57bze8931.php A few days back I heard that Starbucks had a new Yogurt and Mango Granola cups available. Ever since I wanted to try them but everywhere I go I ask for it and its sold out! Finally this morning I was able to find it in Starbucks el Kaneesa at the crack of dawn before going to work.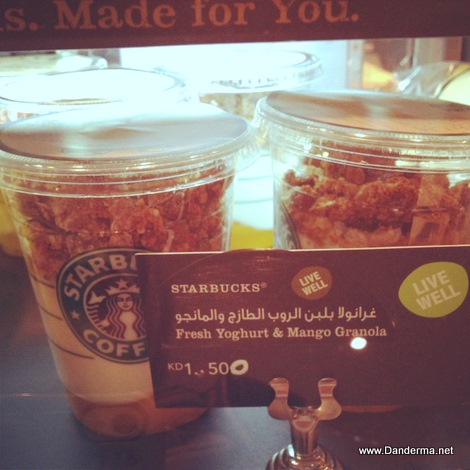 Finally! I went to work very happy and as soon as I could I took a bite. It was still fresh and cold.
The cup has a layer of mango compote, topped with a layer of fresh yogurt, and finished off with a layer of crumbled granola.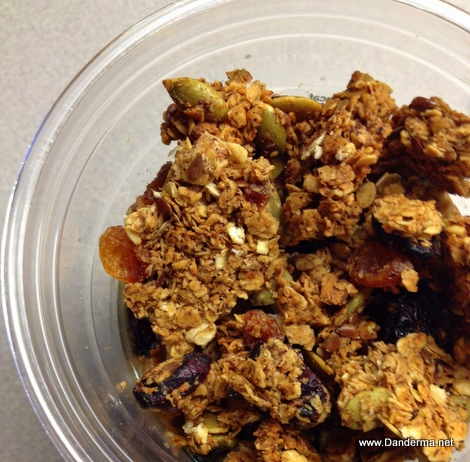 The granola has almost every seed and dried fruit available. A LOT of Raisins and Cranberries were present. I struggled hard to get the mango compote from the bottom and to mix it with the dry granola to make a nice gooey messy breakfast with a crunch.
How was it? That's the question.
Taste wise it was nice. I believe it Mango Compote? Good. Granola? Good. Yogurt? Good.
Would I order it again? No. Why?
First, the portion is too big. It is suitable for one hungry male or two hungry females. If it was in a smaller cup it would have been better -and easier to mix-.
Second, I could feel the raisins with every bite! I hate raisins. It totally ruined the taste of the granola for me because it was the most dominant flavor. If you like raisins you will love this concotion. Its not bad, its just not for me. My husband on the other hand would be very happy consuming this for breakfast or as a snack. If it had the same granola as Pinkberry for example it would have been AMAZING!
Last but not least,I don't really think it was is healthy. The yogurt is not low fat -didn't say and didn't feel like it. Mango is not really the healthiest fruit plus the compote contains sugar. The ingredients list also contains wheat and butter. Take a look.
If you like raisins, try it. Just don't take it for granted that its the lightest thing. It is better than a fat laden croissant though. The Starbucks barista told me that they will be having more flavors like berries very soon. It is quite popular and sells out quickly too so if you want to taste one get to Starbucks quickly and get there early.
---
10 Responses to "New: Starbucks's Fresh Yogurt & Mango Granola"