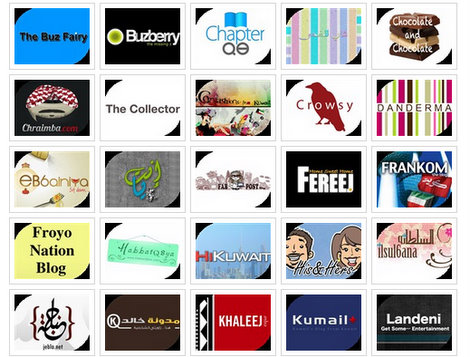 Our fellow blogger the Derwaza who also happens to be the creator of the Blog@ Apps in the Apple Store has a competition going on starting yesterday and until midnight today for the best blog's logo, icon design, and best logo color combination. My blog is included and the first three winners get their own apps while the best 15 winners get their own tabs at the Blog@ update.
Since this is not a popularity contest I though if you found my logo interesting you might vote for me ma 3lekom amor? 4 hours 50 minutes left and who knows, maybe I will win? After all I did design my blog header from scratch on my own 😉
Here is where to vote (link). Wish me luck!
---
6 Responses to "Vote for me on Blog@'s Al-Derwaza Competition"